JYJ's Jaejoong Wraps Up Asia Tour and Celebrates Birthday
On January 25, JYJ's Kim Jaejoong began his two day finale concert for his first solo tour titled '2014 Kim Jaejoong 1st Album Asia Tour Concert" in a sold out stadium in Seoul. The two day concert was sold out quickly as 11,000 fans rushed to buy tickets. Jaejoong performed 13 songs at the concert including rock songs "9+1#" and "Butterfly." The concert also included a fan meeting and a special birthday celebration for the singer whose birthday is on January 26. Singer Gummy also made a special appearance at the concert where she sang along with Jaejoong for the track "Heaven."

During the fan meeting, stars Jung Seok Won, Noel's Lee Sang-gon, BEAST's Yong Junhyung and Gummy surprised fans with their appearance. 
At the concert, Jaejoong also showed off a shiny gold jacket that he personally designed.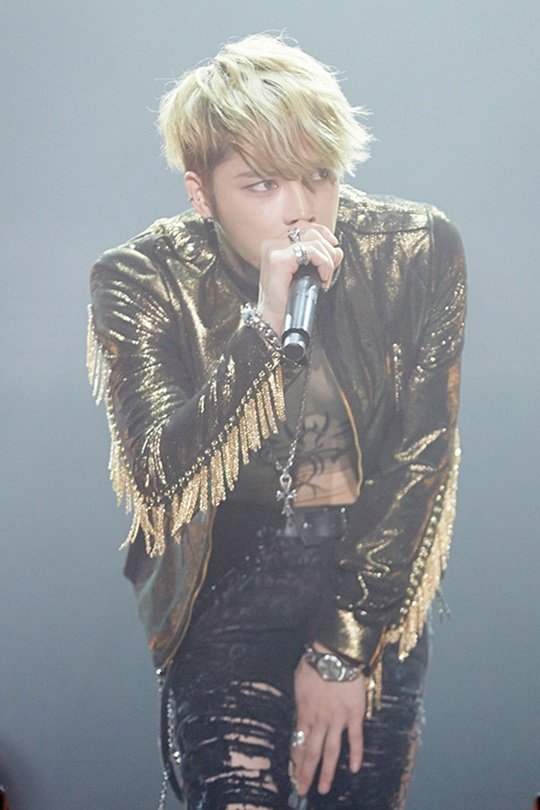 The final performance of the tour took place January 26 at Koryo University where Kim Jaejoong celebrated his 29th (Korean age) birthday. On this day, the guests were Lee Sang Gon, Jang Geun Suk, and boy group C-Clown. Jang Geun Suk gave a little peek into the everyday life of Kim Jaejoong, saying, "I am neighbors with him, and I saw with my parents Kim Jaejoong throwing out recyclables carried in a cart."
Fellow JYJ members also congratulated Kim Jaejoong through a video message. Kim Junsu said, "I truly congratulate Jaejoong hyung who does not change, like Peter Pan, even as he ages." Park Yoochun added, "Have a very happy birthday! The time we spent together is very precious, and I hope the three of us will continue to be happy."
Happy birthday, Jaejoong!
How does this article make you feel?