f(x)'s Krystal Is Youthful and Urban Chic with "Man from the Stars" Ahn Jae Hyun in Pictorial
f(x)'s maknae Krystal and model Ahn Jae Hyun, currently acting in SBS' drama "Man from the Stars," look youthful in their newest pictorial for Puma. The two were wisely chosen as brand ambassadors by Puma to capture the young adult section of the market. Krystal was recently praised for her performance as high school girl Lee Bo Na on SBS' popular drama "The Heirs."
The two have good chemistry in this photo as Krystal sits on Ahn Jae Hyun's lap. Ahn Jae Hyun gives a cool wink with his arms wrapped around Krystal. The style is urban and sexy, as Krystal shows off her legs with short shorts while keeping warm in a black and grey jacket.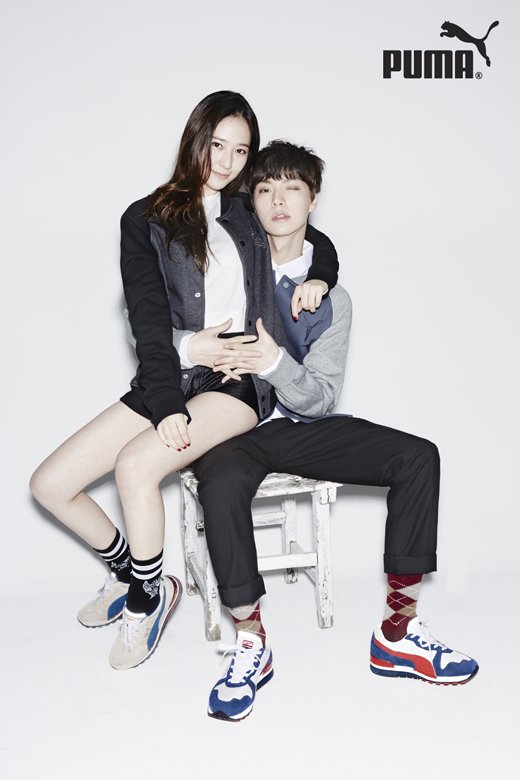 Krystal and Ahn Jae Hyun match each other well as they show off their trendy back packs from Puma.
How does this article make you feel?