Hyorin's Revealing Tube Top Dress Shocks Yook Joong Wan During Interview
Hyorin has Yook Joong Wan covering his face when she displays her revealing tube top glitter dress during a TV interview.
SBS' entertainment show "Midnight TV Entertainment" caught up with the pair on the set of their upcoming commercial for an alcoholic beverage. A behind the scenes video from the commercial shows a wet Hyorin in her glittering dress coming out of a water tank with a fish in her mouth.
Hyorin first appears in the interview wearing a long puffy jacket hiding the revealing dress underneath. After being requested to display the dress, Hyorin gets up, takes off her jacket and poses with her sexy dress. The steamy ordeal causes Yook Joong Wan to comically cover his face in shyness. You can watch the funny interview here.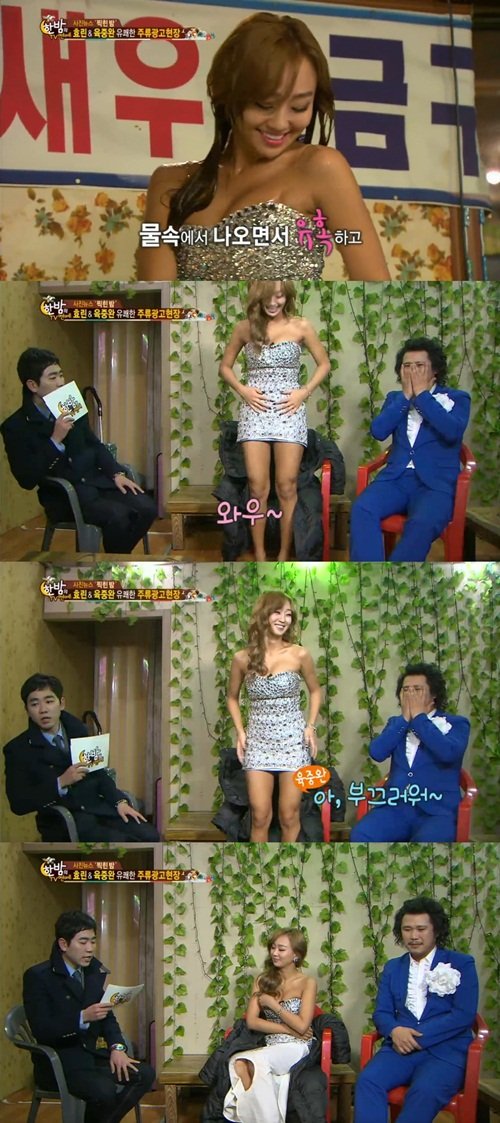 How does this article make you feel?