Dohee and B1A4's Baro Reenact Popular Sunrise Kiss Scene from "Reply 1994"
"Reply 1994's" Dohee and B1A4's Baro appeared on the the special SBS Lunar New Year program "Faceoff" and did a cute reenactment of the well known sunrise kiss scene from "Reply 1994." The scene reenactment had a romantic feel, and was accurately done with the Busan dialect. However, the two stars did not share a kiss as Dohee turns away from Baro.
Dohee and Baro dressed appropriately in their retro hip hop fashion clothes for their appearance on "Faceoff." They match each other well with the backward hats and over sized shirts. You can watch their scene reenactment here.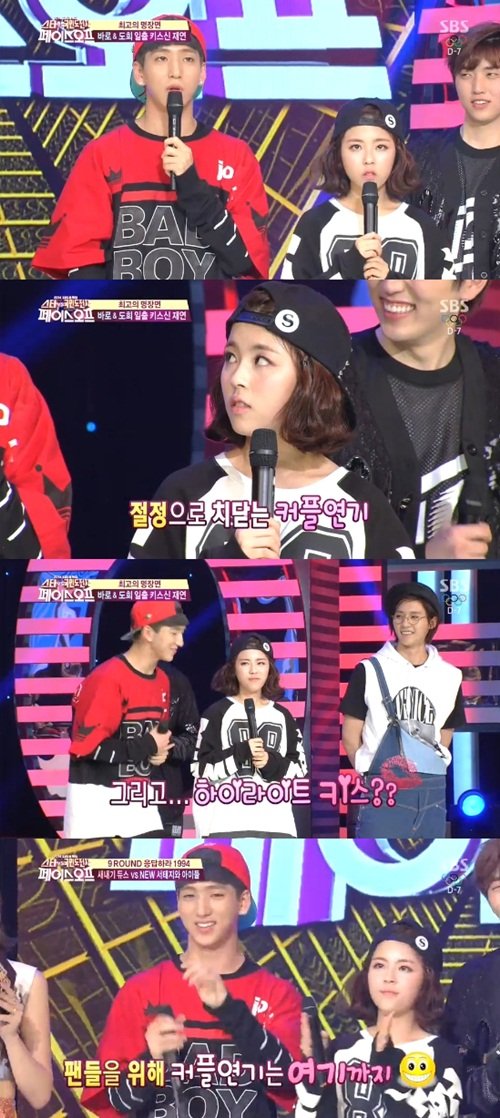 You can watch Dohee and B1A4's Baro dancing to Seo Taiji and Boys in the clip below. Dohee's character in "Reply 1994" was a big fan of the popular 90's group.
How does this article make you feel?