"Miss Korea's" Kang Han Na is Gorgeous in Vintage Black and Gold Dresses for "Celebrity" Pictorial
"Miss Korea's" Kang Han Na looks gorgeous in her vintage styled pictorial for the February issue of magazine "The Celebrity." The actress styles black and gold outfits for this unique pictorial. 
She strikes a serious looking chic pose with her arms crossed while a gold and black blazer drapes over her back. The black dress is very stylish with the lace and unique design.
Kang Han Na wears a colorful see through lace piece with a matching hair pierce filled with stones and pearls. Her gold leaf ear rings complete the vintage look.
She wears unique looking shoes and a gold purse for this glamorous outfit.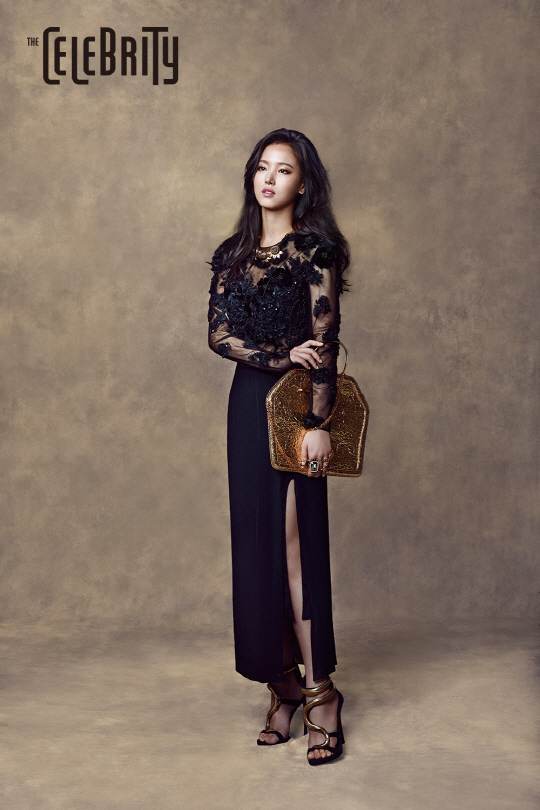 Aside from her current role in the drama "Miss Korea," Kang Han Na made headlines last year at the Busan International Film Festival for her back revealing red carpet dress.
How does this article make you feel?