G.NA Is Underweight and Has Serious Jaw Problem According to Doctors in "Vitamin"
The latest episode of KBS 2TV "Vitamin" talked about temporomandibular disorders (TMD) and found out the condition of the guests' jaws on the show through various tests. In the show, G.NA was diagnosed with a severe case of TMD. 
In a previous guesting in "Vitamin," G.NA was warned that she is severely underweight for her age and in this episode, G.NA confirms the doubts that she has regarding her problems with her teeth as she is diagnosed with a serious TMD.
"I'm currently undergoing treatment at the dentist for my teeth, but I didn't imagine that I could have a problem like TMD," says G.NA who became suddenly worried about the results of the tests.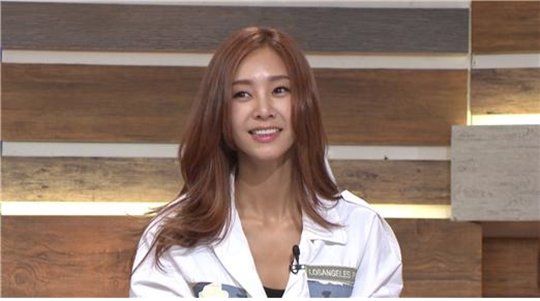 "In G.NA's case, her molars at both sides are not good and she cannot properly chew food. Because of this, her jaw abnormally applies force and shows an unstable location. It's important that she picks up the practice of chewing on both sides and has combined treatment for her overbite and teeth in the earliest possible time," advises Professor Jeon Yang Hyeon of Kyunghee University Dental Hospital, Department of Oral Medicine.
This episode of "Vitamin" will aried on April 30, 8:55 p.m. (KST) at KBS. Other guests include Lee Hye Jeong, Seo Kwon Soon, Kim Saeng Min, Lim Hyuk Pil, Hong Dae Gwang, and Nana and Lizzy of Orange Caramel.
*According to WebMD.com, "Temporomandibular disorders (TMD) occur as a result of problems with the jaw, jaw joint and surrounding facial muscles that control chewing and moving the jaw. These disorders are often incorrectly called TMJ, which stands for temporomandibular joint."
How does this article make you feel?