Jaejoong, Jin Yi Han, and Hong Suk Chun Make a Friendly Trio in Recent Selca
Recently, Hong Suk Chun revealed his close friendship with JYJ's Jaejoong and actor Jin Yi Han through a photo posted on his personal Twitter. On May 7, Hong Suk Chun uploaded the photo with a description, "During filming for 'Triangle,' Jin Yi Han from 'Empress Ki' made a surprise appearance. The three musketeers have met again."
In the picture you can see the three stars' affectionate friendship, as Jin Yi Han, Jaejoong, and Hong Suk Chun stare into the camera with big smiles on their faces and their arms around each other.
Hong Suk Chun is currently cast in MBC's Monday-Tuesday drama "Triangle" along with Jaejoong. Jin Yi Han starred in "Empress Ki," which was the drama that aired before "Triangle" took its place. It appears that the three of them met coincidentally and took a picture together while filming for their respective dramas.
The photo is receiving interest from many fans that were not aware of the three stars' close friendship.
"Triangle" airs every Monday and Tuesday on MBC at 10 PM (KST).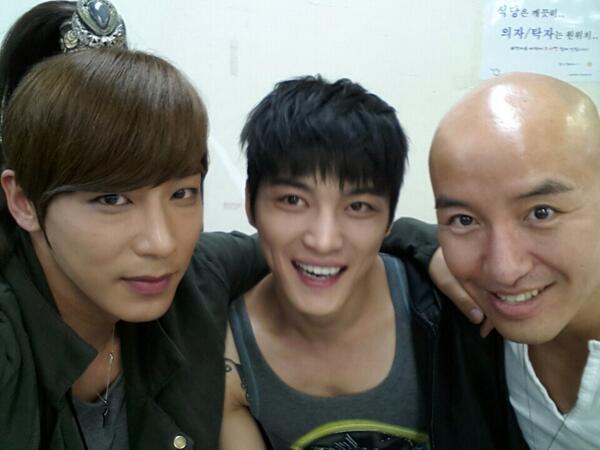 How does this article make you feel?