Go Eun Ah Shows Different Looks in Photoshoot
The actress Go Eun Ah, who has shocked viewers by losing 8kg for a role in the movie "Sketch," showed different kinds of looks in a fashion shoot with bnt News.
The actress, who has had her share of controversies, showed her versatility by transforming into different kinds of ladies in the photo shoot. A total of four concepts–casual, sweet, alluring, and sexy–showed off the actress' various charms on the camera.
In one of the photos, she is a fresh and innocent lady casually chilling and smiling. In another, she is a sweet, lovely girl holding a cupcake. She shows that she can also be a chic, feminine lady in another photo and finally, a sexy vixen in denim jeans.
Through her interview with the magazine, the frank and blunt Go Eun Ah who has endured a lot of scandals throughout her career said that judgmental and stuck-up actresses are hateful. She said she hopes that the public would recognize that there are stars like her too and say, "So there are actresses like Go Eun Ah, too."
Go Eun Ah makes her silver screen comeback through the movie "Sketch" where she plays the role of Soo Yeon, a passionate and talented painter.
 Which look do you think suits her best?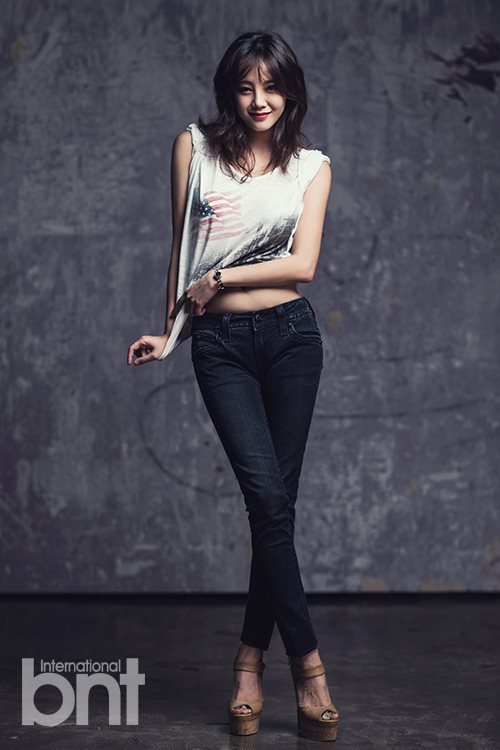 Watch what happened behind the scenes of the photo shoot!
How does this article make you feel?