U-KISS' AJ is Currently Recovering After Heart Surgery
In the early morning of June 11, AJ of idol group U-KISS posted on his personal Twitter account updating fans of his current condition, "After the heart surgery, I am in recovery." Attached with this brief update message is a picture of his arm at what appears to be a hospital. No other details of his surgery or health condition are known at this time.
Also, it appears that fellow U-KISS members were not aware of AJ's surgery. Soohyun replied to the Twitter post, "What is this, what's wrong?" while Kevin wrote, "I'll be praying for a quick recovery! Don't be sickㅠㅠ," and Eli said, "Jaeseop, be strong!"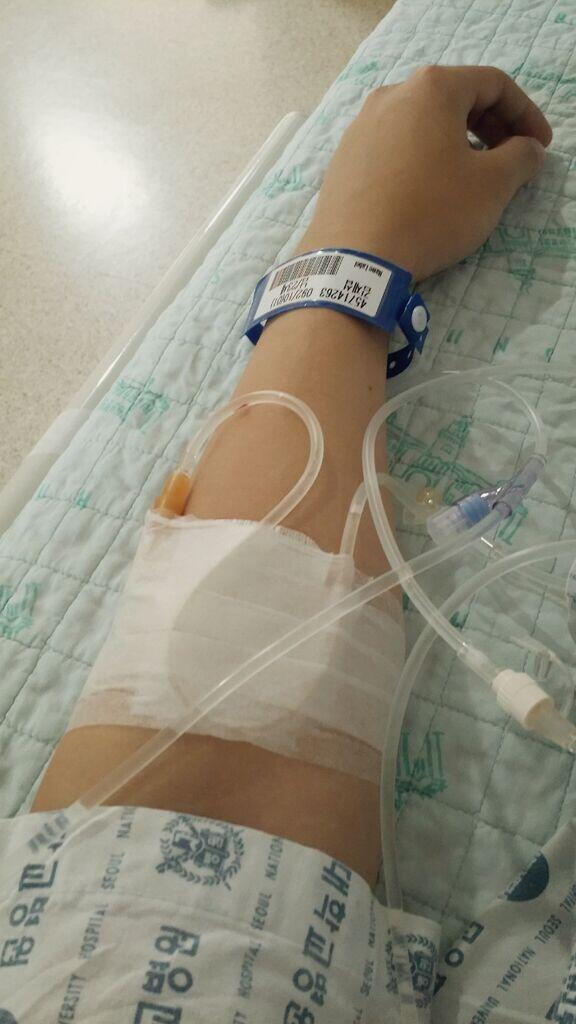 The most recent news about AJ was announced in the middle of May, when U-KISS' agency, NH Media, shared that AJ would be continuing his studies at Columbia University in the US and taking a temporary break from the group's promotions, as there would be conflicts with his schedule.
Following this, there was news of a new member, Jun, joining the group in order to fill in the missing spot left by Dongho, who left the group last year. Since then, U-KISS has been actively promoting their newest album "Mono Scandal."
Fans are taken aback by this unexpected news, but until there are more updates on his health condition, we wish AJ the best with his post-surgery recovery!
How does this article make you feel?