The Most Epic K-Drama Bad Boys
What is it about bad boys and why do we keep falling for them (in K-dramas, at least)? They have attitude and a lot of baggage – not good news for any woman in a real-life relationship, but irresistible for viewers of an entertaining drama. How can we resist their leather jackets and charm when they are willing to go to the ends of the earth for the woman they love?
Here's a look at my top nine K-drama bad boys (in no particular order because I wouldn't be able to choose).
Note: I also tried to focus on the more recent dramas. If I went really old school, there would be too many to choose from!
Seo Kang Joon played Baek In Ho, a pianist with a hefty past. The events of losing his parents, being betrayed by his best friend, and being unable to achieve his dream of being a piano player have turned him into a tough and rugged character that is easy to sympathize with and even easier to love. His bad-boy persona contrasted with his innocent love for the Hong Seol (Kim Go Eun) was almost too much handle. He especially stole my heart during the scene where he stands up to Hong Seol's stalker.
It seems like almost every role Kim Woo Bin takes on is a bad boy role… not that we're complaining! His insouciant charm and uniquely handsome mug are a devastating combination for casting directors and drama watchers alike! In "Heirs," Choi Young Do's attitude and "I hate the world and everyone in it" facial expressions were gold. He really, really, really hated everyone – except Cha Eun Sang (Park Shin Hye). His cold as ice heart became not so cold anymore, which is why we loved him.
3. Song Joong Ki as Kang Maru in "The Innocent Man"
Song Joong Ki, with his baby face and his real-life reputation as a hard worker, is not the first actor who comes to mind when I think of a bad boy, but he played it so effortlessly in "The Innocent Man." Kang Ma Ru is a conniving womanizer who only cares about one person in the world, his little sister. How can we not love a man whose affections run so deep for baby sis? Oh yeah, and we can't forget his love for Seo Eun Gi (Moon Chae Won), whose possesses a calculating nature that may prove to be his only equal.
Ji Soo as a bad boy is everything. He stole the hearts of many in his portrayal of Kim Soo Chul. His motorcycle, his leather jacket, his confidence, and of course, his love and persistence for Yoo Hye Jung, was almost too much for any girl to handle. Although Ji Soo is still young in age, his manliness is hard to miss onscreen and even harder to get over.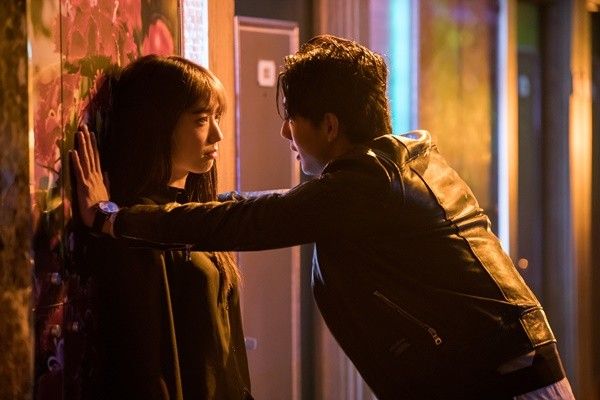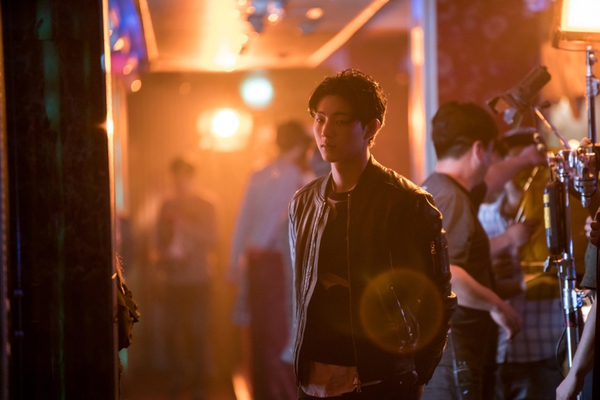 … butterflies.
Sung Hoon plays MMA fighter Jang Joon Sung, who comes with a rough past. Unlike the other bad boys on this list, he channeled his frustrations into relatively healthier pursuits, such as professional fighting and his longtime friendship with mentor Kim Yeong Ho (So Ji Sub). Even with actress Jang Yi Jin (Jung Hye Sung) following him around declaring her love for him, he stood his ground. When the history of Joon Sung's troubled past was revealed, it was not only startling, but his portrayal of the character was spot on. Seriously impressive.
Have you fallen?
6. Lee Min Ki as Joo Byung Hee in "Shut Up Flower Boy Band"
Eyeliner, check. Leather jacket, check. In a band, check. Joo Byung Hee (Lee Min Ki) is basically the perfect recipe for bad boy. How could you not fall for his eccentric charm? It was rare seeing Joo Byung Hee NOT getting into some kind of trouble in this drama, and just when it felt like he could use a dose of loving, he meets Im Soo Ah (Jo Bo Ah) whom he refers to as "his muse." When a bad boy falls in love, it's basically game over. It's at this point you can pretty much queue in the fangirls.
So charming.
7. Ji Sung as Shin Sae Gae in "Kill Me, Heal Me"
Shin Sae Gae (Ji Sung) was one of the many unique and colorful personalities that Ji Sung played in the drama – and my personal favorite. Maybe it was his protectiveness over Oh Ri Jin (Hwang Jung Eum), or maybe it was his innocence in wanting to make her happy by buying her toys. Remember this scene where he realizes Oh Ri Jin is in love with Cha Do Hyun?
… when a bad boy cries…
8. Jo In Sung as Oh Soo in "That Winter, The Wind Blows"
All right, so there are two bad boys in this one and although I really like Kim Bum, I'm going to stick to Jo In Sung. No complaints, right? I absolutely loved Oh Soo (Jo In Sung) and Oh Young (Song Hye Kyo) as a couple in this drama. Although both characters have troubled pasts and broken hearts, you can really see how much Oh Soo loves Oh Young (except for when he wasn't trying to con her, of course). His constant struggle with feeling like he's not good enough for her was almost too painful to watch.
And my heart is crying.
9. Jung Il Woo as Kang Ji Woon in "Cinderella and the Four Knights"
A little early to tell, but Jung Il Woo as Kang Ji Woon may very well go down as being an epic K-drama bad boy. He's already bad-boy material with his leather jacket and motorcycle. But the part that makes him epic is the fact that he wears his heart on his sleeve and he's already so willing to go above and beyond for the girl he loves.
I'm already obsessed.
Watch all of these dramas on Viki now!
Hey Soompiers, who is your favorite K-drama bad boy? Let us know in the comments below!
binahearts is a Soompi writer who can be most often seen singing her heart out at karaoke, walking her dog, or indulging in dessert. Her current obsessions include Song Joong Ki, 1llionaire, and Cinderella and the Four Knights. Make sure you follow binahearts on Instagram as she journeys through her latest Korean crazes!
How does this article make you feel?