20 Of The Hottest Female K-Pop Idol Abs
Who says men are the only ones who can be ab goals? We've put together a list of some of the finest abs flaunted by female idols that we really wish we could have.
First on the list, we have Sandara Park! If Park Bom was in charge of legs, then Sandara was definitely in charge of abs. You can catch a glimpse of them in 2NE1's 2015 MAMA performance here:
2. Gaeun of Dal Shabet

Gaeun's abs are definitely goals for anyone looking to hit the gym this year!
3. Nicole
Can you say super-defined abs? Nicole's health conscious mentality and strict discipline surely paid off.
4. NS Yoon-G
NS Yoon-G's body is probably what most would call fitspo for summer! You can see more of her amazing abs here in her music video for "Honey Summer."
5. HyunA
The famous HyunA is body goals for so many different reasons. You can see just how flawless her abs are in this performance: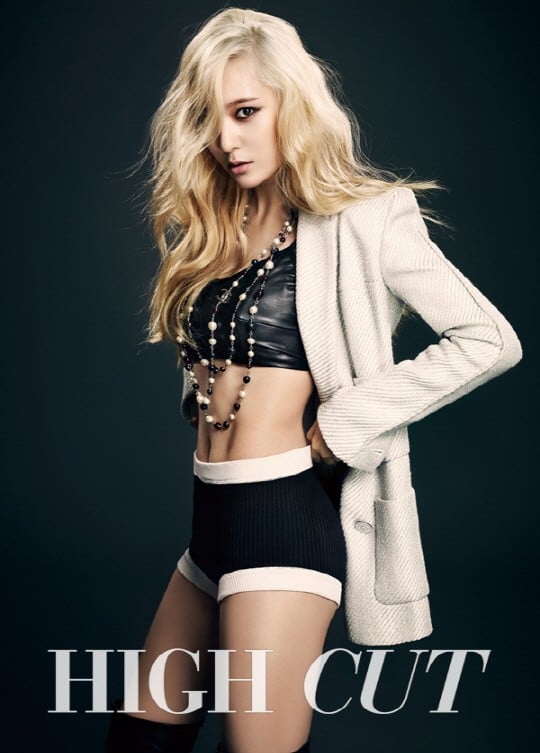 If you ever want to show someone the perfect "11" abs (where there are two vertical lines going down the edge of the abs, making the number 11) you need to show them Krystal's.
7. Momo and Mina of TWICE
Momo and Mina have extraordinary talent paired with extraordinary abs. It's no wonder their staff take advantage of that and give them the opportunity to flaunt them in their choreography and outfits like in "CHEER UP":
Almost 20 years in the industry and still Hyori never fails to impress us with her fit body. Her abs have been featured in various magazines and shown off in several of her music videos.
10. Jessi

Our favorite sunkissed unnie, Jessi, has abs that reaffirm she is not someone you should mess with. The abs just add another layer of swag we didn't know she had.
11. Hani of EXID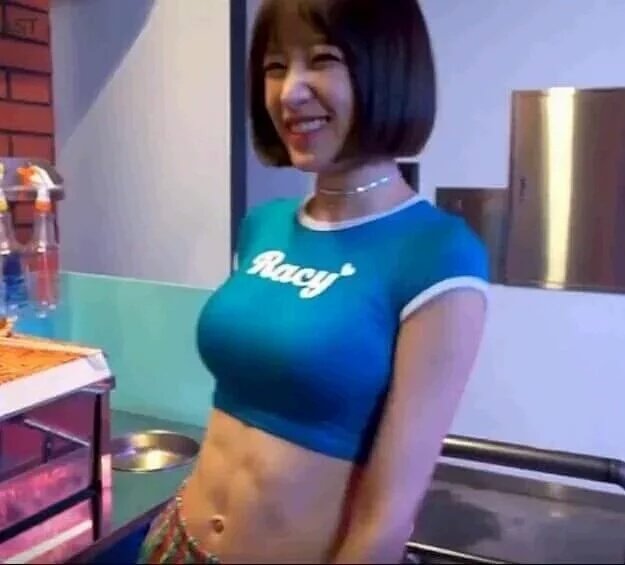 If anyone has Hani's ab workout plan, please send it over now! Her well-defined abs are desired by all and really show that women can pull off defined six packs just as well as men. You can see more of her abs in this music video:
12. Son Dam Bi
Whether it's sporting work out gear or the hottest summer outfits, Son Dam Bi has the body for it! Her abs and tan skin could go on the front page of any magazine.
13-14. Jaekyung and Hyunyoung of Rainbow

It's definitely safe to say that a key to having great abs is the confidence to flaunt them! Just look out how these photos turned out for Rainbow members Jaekyung and Hyunyoung.
15. Kahi
We have no doubt that Kahi's body has already returned to this after childbirth because she has easily some of the best abs in the world and an incredible regimen when it comes to maintaining them.
When you think about songs that remind us of summer, it's no denying that SISTAR is up there like "Shake It," or "Loving U." With those summer hits comes crop tops and high heels for days! Maybe if we all continuously do the choreography to "Touch My Body" we can acquire abs too.
17-19. Wendy and Seulgi of Red Velvet
Maybe the secret to abs is having someone in the same group and team to work out with. We're definitely impressed by the results!
19. Yubin of Wonder Girls

Can you believe this set of abs and the owner of them is approaching her 10th year anniversary in Wonder Girls? We're sure it took hard work to get there along with maintaining great abs. Yubin truly is commendable in our book.
Last, but definitely not least, on the list is Goo Hara! Goo Hara's "11" abs are seriously goals and an inspiration for women all around. You can read more about her secret exercise regimen here.
Which abs were your favorite? Let us know in the comments below!
amycwang93 loves eating, sleeping, and exploring Instagram. She's keeping herself busy as she waits for Shinhwa's comeback stages by watching "Hwarang!" 
How does this article make you feel?