LUCY (Solo Artist From Block B's Sister Agency) Releases Intro Teaser Images For "Paradise"
LUCY has revealed intro teaser images for her upcoming debut!
The solo artist from Block B's sister agency KQ Produce released the teasers on March 10 through their official social media site.
The teaser images show LUCY wearing a variety of casual outfits while sitting on a sofa with her eyes closed, looking deep in thought. And while all of the images were shot in the same room, each of the photos creates a totally different atmosphere. One of the photos contrasts with the rest of the teaser images using a cold blue tone. Through these teasers, LUCY seems to express the extraordinary aspects of an ordinary, everyday life.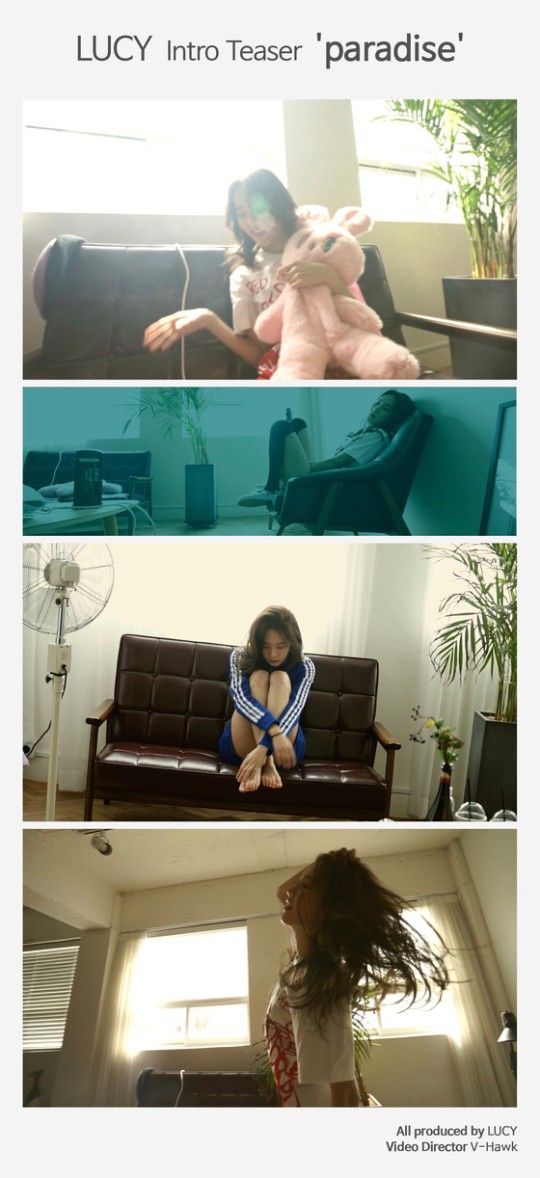 A source from KQ Produce stated, "LUCY displayed her passion by directly planning [the teaser], and also acting as a direct liaison for costume, accessories, and even directing for her teaser image."
Meanwhile, LUCY recently signed an exclusive contract with KQ Productions and is preparing for her upcoming album with the aim of debuting as a solo artist in March.
Source (1)
How does this article make you feel?