13 Awesome Female K-Drama Characters We Could All Learn From
Not nearly often enough in K-dramaland, there are female characters that we wish we could embody, who are bold, confident, strong, and full of energy. Check out this list of 13 incredible females we could all learn a little something from.
First on the list is Bong Soon (Park Bo Young), who has the attention of viewers all over the globe. She is just the right amount of sassy and sweet and challenges the idea of a damsel in distress. There isn't a moment when she isn't there for her friends and is determined to stand up for justice.
Watch "Strong Woman Do Bong Soon":
While Hye Jin (Hwang Jung Eum) does struggle with her physical appearance, her beauty shines from inside throughout the whole drama and teaches us we should always be true to ourselves.
Click below to watch "She Was Pretty":
3. Sung Shi Won from "Reply 1997"
If there's any K-drama character that epitomizes spunky, it's definitely Shi Won (Jung Eun Ji)! She reminds us to hold on to youth and cherish those days. Every fan girl out there has definitely identified with Shi Won when she explains how we should never be ashamed of what we're passionate about.
Watch "Reply 1997":
4. Hae Soo from "Scarlet Heart: Goryeo"
Hae Soo (IU) is amazing for so many reasons. Whether it's adjusting to olden times, learning how to write, or pleading for justice, she handles whatever is thrown at her with all her strength. Her unwavering faith in people is what makes her admirable and makes her stand out among all the other scheming characters.
If you're looking for a drama that will make you laugh and appreciate a funny, strong female lead, check out "Weightlifting Fairy Kim Bok Joo"! Viewers love watching Kim Bok Joo (Lee Sung Kyung) because of her strength, and underneath, we get to see her get all shy and awkward around boys — something I'm sure many of us can relate to!
Watch "Weightlifting Fairy Kim Bok Joo":
Kim Sam Soon (Kim Sun Ah) may be someone from one of the older K-dramas but that doesn't mean she doesn't have something valuable to teach us. Even though she faces a lot of challenges, she still perseveres no matter what. She also makes sure that we remember that age is just a number.
Click below to watch "My Name Is Kim Sam Soon":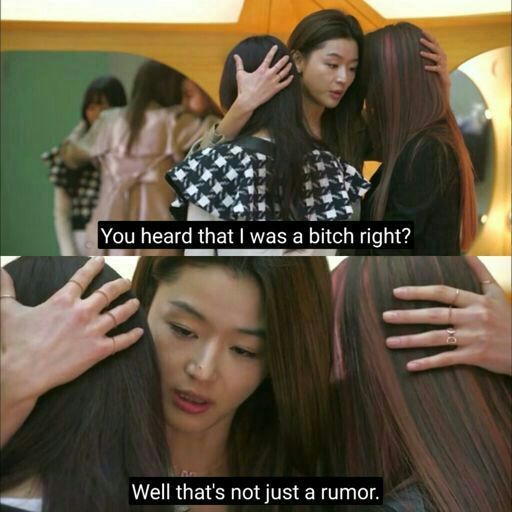 There is absolutely nothing that can stop Song Yi (Jun Ji Hyun). Even if something she wants is planets away, she will somehow convince them to come back to Earth. Additionally, she is brave enough to admit her flaws and embrace them with confidence, something that most people have a hard time with.
Click below to watch "My Love From the Star":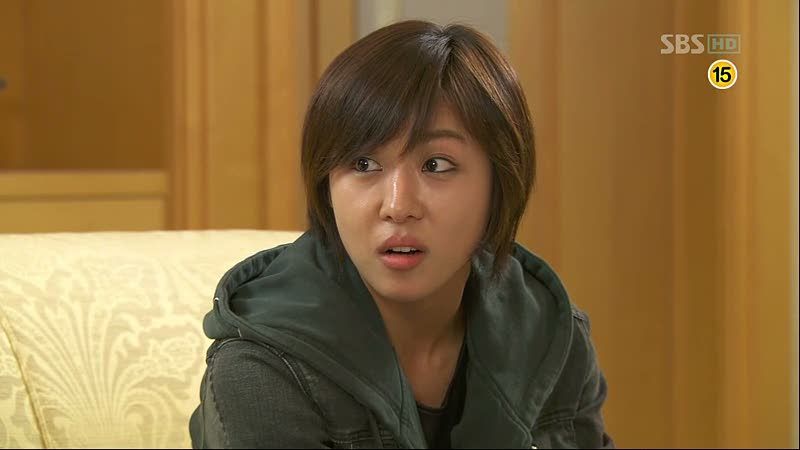 The fact that she doesn't like relying on others has taken Ra Im (Ha Ji Won) far. She is one of those people to whom you can definitely apply the quote "fall seven times, stand up eight." Plus, she definitely handles a body switch much better than any of us would have.
Click below to watch "Secret Garden" for free:
9. Jo Kang Ja from "Angry Mom"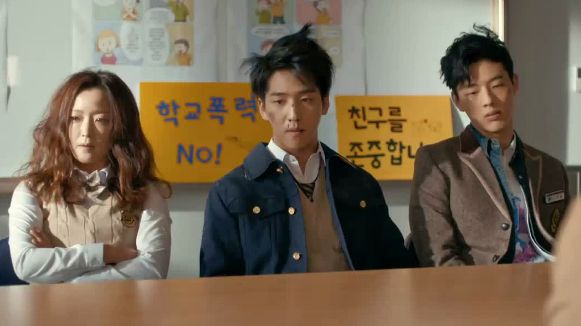 Jo Kang Ja (Kim Hee Sun) in "Angry Mom" demonstrates that moms are not to be messed with! Kang Ja literally kicks ass, and as the drama goes on, we get to see a mom and daughter mend their relationship and show that they aren't that different after all and can come together to fight for good.
Watch "Angry Mom":
10. Yoo Hye Jung from "Doctors"
While Park Shin Hye usually plays delicate women who get hurt often, she gets to kick some major butt in "Doctors" as Yoo Hye Jung. We can't get enough of her headstrong character.
Click below to watch "Doctors":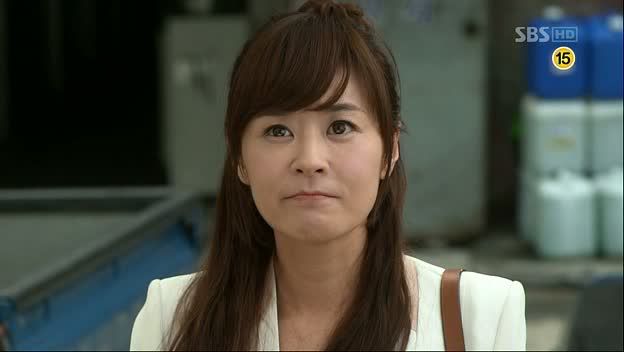 Not only does Noh Eun Seol (Choi Kang Hee) put up with her boss's childishness, she also puts him in check! She's not afraid to speak her mind, and later on you see that more than one man finds it attractive. She defies the outdated notion that women should be obedient.
Click below to watch "Protect the Boss":
Soon Ae (Kim Seul Gi) definitely demonstrates what a good friend can do for someone. She empowers Bong Sun to go for what she really wants and isn't afraid to ruffle some feathers. Soon Ae also shows a sweet side when she takes care of her family, albeit through someone else's body!
Click below to watch "Oh My Ghostess":
13. Sung Bora from "Reply 1988"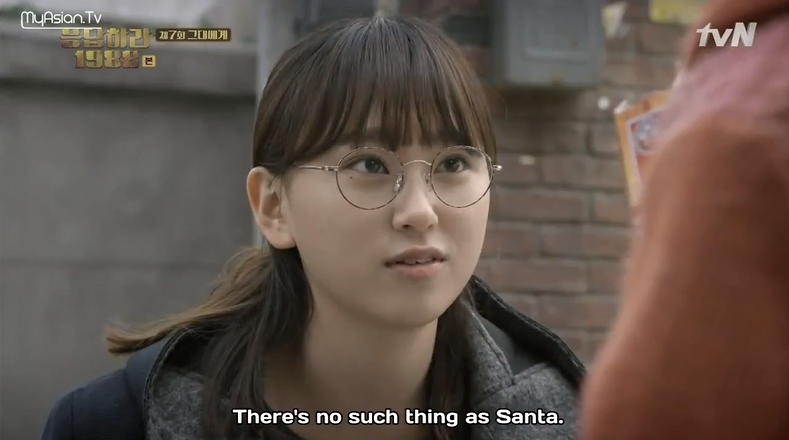 While Bora (Ryu Hye Young) can be seen as stern and dry as can be, she is smart, determined, and loyal. She keeps her head on straight throughout the entire drama and goes for what she wants. She's not afraid to break some hearts (temporarily) if that's what it takes to get closer to her dream of being a working woman. Fortunately, everything works out and we even get to see a sweet letter exchange with her father, showing she does have a soft side.
Click below to watch "Reply 1988":
Which strong female lead do you look up to? Let us know in the comments below!
amycwang93 loves eating, sleeping, and reading. She's keeping herself busy these days by watching "Strong Woman Do Bong Soon" and counting down the days til BTS's WINGS Tour in Newark! 
How does this article make you feel?