8 Dramas You Should Watch If You're A Foodie
We all watch dramas for different reasons: the plot, the lead actresses/actors, the fashion, and for some of us, the food! To be honest, most of us are probably eating while we're watching dramas, anyway. For those of us who love food (who doesn't), these eight dramas are great watches that definitely entertain our appetite!
1. Oh My Ghostess
Cute chefs, gourmet dining, and the supernatural, what's not to love! Oh My Ghostess follows the adventures of a shy, aspiring chef (Park Bo Young) who has a massive crush on the master chef (Jo Jung Suk) of the restaurant. Throw in a virgin ghost on a mission (Kim Seul Gi) and some extreme cooking show, and there's no stopping from binge watching with a bowl of popcorn.
Watch "Oh My Ghostess":
2. Jewel in the Palace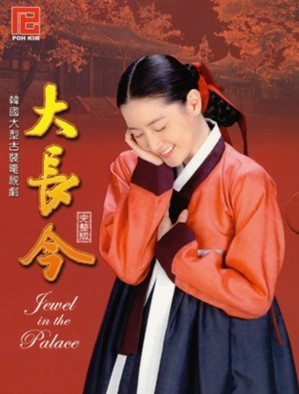 This historical drama sensation, which is rated in the top 10 dramas of all time, is rich with history, culture, and cuisine! Beyond learning about traditional Korean cooking and medicine, this is a drama full of trials and tribulations that demonstrate just how strong and incredible the female lead (Lee Young Ae) is.
Watch "Jewel in the Palace":
3. Weightlifting Fairy Kim Bok Joo
While the drama isn't exactly centered around food, there is definitely at least a glimpse of fried chicken in every episode. We can't thank Bok Joo (Lee Sung Kyung) and her squad enough for providing plenty of tips throughout the show on how to consume food in a maximizing way.
Watch "Weightlifting Fairy Kim Bok Joo":
4. My Name Is Kim Sam Soon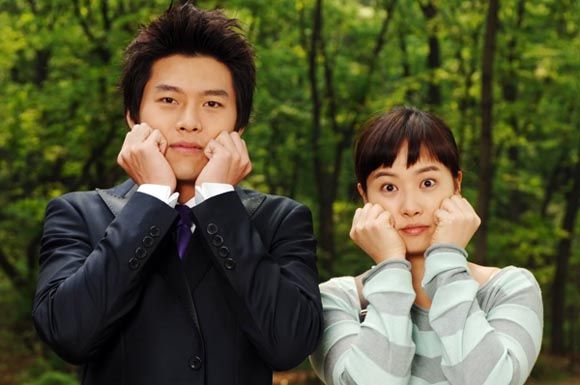 A legendary drama with a strong, bold female lead who also happens to be a passionate baker! This drama is full of desserts made with incredible attention to detail and creativity. Plus, we can all identify with Kim Sam Soon (Kim Sun Ah) when it comes to dieting.
Watch "My Name Is Kim Sam Soon":
Another memorable drama that involves baking, and lots of it, is "Baker King, Kim Tak Goo." This drama entails a rivalry of two brothers who go head to head for literally everything. From baking classes to their father's attention, to lovers, it is suspenseful and entertaining from beginning to end. Yoon Shi Yoon and Joo Won aren't bad to look at either!
Watch "Baker King, Kim Tak Goo" here:
6. Boys Over Flowers
Ever wondered where the bento trend started? "Boys Over Flowers" was definitely part of promoting the concept and is known for Jan Di's (Ku Hye Sun's) bentos for Jun Pyo (Lee Min Ho). Aside from their cute picnic, we get to see inside probably the fanciest high school dining hall ever invented. Typical K-drama stuff.
Watch "Boys Over Flowers":
7. Pasta
If the title hasn't already sold you, then maybe the gender rivalry will you entice you. Food is definitely at the core of this drama as it is the glue that holds the characters together, serves as a method of competition, and even used as a weapon at times. You should definitely check this drama out if you're a fan of Italian food!
Watch "Pasta":
8. The Legendary Witch
"The Legendary Witch" is unconventional in so many ways, but that is exactly why it's so good: sisterhood, baking, and prison. Three themes that you wouldn't think would ever be linked, but they in fact are. Watch this drama to follow these four women's joint and individual journeys towards justice and how they use baking to come together.
Watch "The Legendary Witch":
What dramas get your mouth craving? Let us know in the comments below!
amycwang93 loves eating, sleeping, and reading. She's keeping herself busy these days by watching "Weightlifting Fairy Kim Bok Joo."