Girls' Generation gana la triple corona en "M Countdown" con "Lion Heart", actuaciones de Red Velvet, Seventeen, MONSTA X, Jun Jin, Junho y más
En el episodio del 10 de septiembre del programa semanal musical de Mnet "M Countdown", se produjo una batalla entre "Lion Heart" de Girls' Generation contra "Because I'm the Best" de HyunA por el primer lugar, resultando "Lion Heart" ganador con 10.961 puntos. ¡Felicitaciones a Girls' Generation por su décima victoria con "Lion Heart" y la triple corona para la canción en "M Countdown"!
Este episodio incluye actuaciones de Nop.K, Din Din, Red Velvet, MONSTA X, Miwoo, Ben, Beat Win, BIGSTAR, SEVENTEEN, Sonamoo, UP10TION, April, LPG, Unicorn, Legend, Jun Jin, 2PM's Junho, 2EYES, y HyunA.
Las actuaciones se irán actualizando a medida que estén disponibles.
Girls' Generation no actuó en "M Countdown" hoy.
HyunA – "Because I'm the Best" (aka "Roll Deep")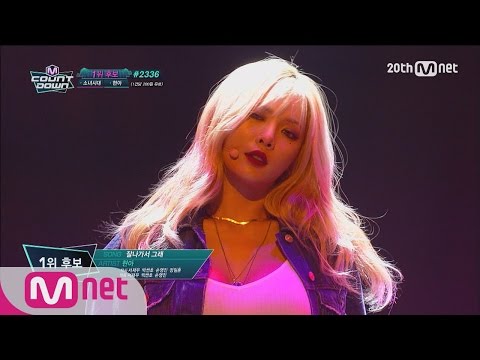 Legend – "Shadow"
2EYES – "PIPPI"
April – "Dream Candy"
Ben- Looby Loo
Din Din
Red Velvet – "Huff and Puff" y "Dumb Dumb"
Entrevista con Red Velvet:
MONSTA X – "Hero" y "Rush"
Miwoo – "Broken Doll"
Beat Win – "Stalker"
BIGSTAR – "Full Moonshine"
SEVENTEEN – "Rock" y "Mansae"
Sonamoo – "Round Round"
Unicorn – "Huk"
UP10TION – "So, Dangerous"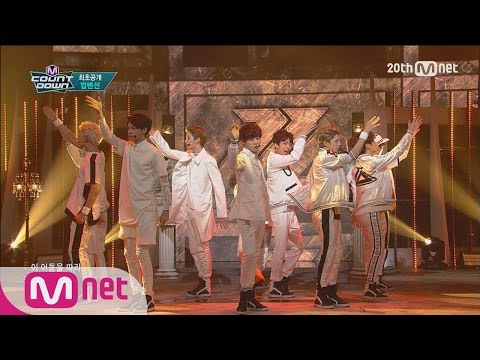 Jun Jin – "Wow Wow Wow"
Entrevista con Jun Jin:
Junho de 2PM– "Fire"
¿Cómo te hace sentir este artículo?