Music Bank 28 de junio – "Give It To Me" de SISTAR se lleva la segunda victoria
SISTAR se llevo a casa su segunda victoria en Music Bank con "Give It To Me" en el episodio de hoy ¡Felidades a las chicas!
Teniendo su victoria el día de ayer en M!Countdown, ellas también arrasaron en todos los programas musicales este fin de semana.
Presentaciones de regreso:
Girl's Day – "Girl's Day World" & "Female President"
Crayon Pop – "Bar Bar Bar"
HaHa & Skull – " Ragga Muffin"
Roy Kim – "Love Love Love"
Sunny Hill – "Darling of all Hearts"
Otras presentaciones de la noche:
SISTAR- "Give It To Me"
Henry – "Trap"
Lee Hyori – "Going Crazy"
MBLAQ – "Smokey Girl"
EXO – "Wolf"
Ivy ft. Jia (Miss A) – "I Dance"
BTS – "No More Dreams"
Dal Shabet – "Be Ambitious"
VIXX – "Hyde"
N-Sonic – "Lie"
Wonder Boyz – "Tarzan"
Chocolat – "Black Tinkerbell"
100% – "Want You Back"
LED Apple – "Bad Boy"
Heyne – "Dalla"
Lim Kim – "All Right"
Comebacks de la próxima semana
A Pink
Jewelry
Dynamic Duo
Ganadores de la semana pasada + "Give It To Me" – Give It To Me + Ganadores de esta semana
Hyori
Henry
MBLAQ
Girl's Day
IVY
BTS
Dal Shabet
VIXX
Skull & Ha Ha
N-Sonic
Wonderboyz
Chocolat
100%
Sunny Hill
Crayon Pop
Led Apple
Heyne
Kim Lim
A Pink Teaser
Jewelry Teaser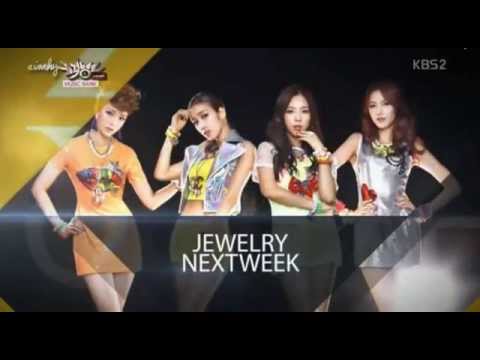 Dynamic Duo Teaser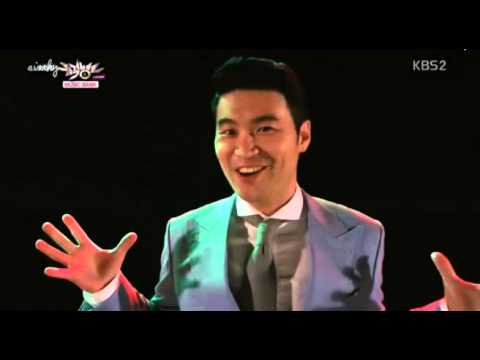 ¿Cómo te hace sentir este artículo?