Random Jobs Actresses Had Before Their Rise To Stardom
One finds themselves switching jobs as their goals change, uncontrollable events occur in their life, or if they want to challenge themselves in a new way.
It's rare to see someone having a single job their entire lifetime. This is especially true for actresses, despite what many might think!
Here are 10 actresses who had jobs that are fairly surprising:
As soon as she graduated high school, Kim Nam Joo entered the work force by becoming at rank 9 civil servant at the register office in Gyeonggi Province.
Afterwards, she entered the Miss Korea pageant and made her way into the entertainment industry.
Kim Tae Ri worked part time in various places, including fast food restaurants and convenience stores, before making her acting debut. One job she had in particular was as a soy milk seller at a food mart.
She was once scouted by a cafe owner to work at his shop as well.
Later in 2016, she debuted through the film "The Handmaiden" and has been in the spotlight since.
Suzy – Fitting Model
With her height and beautiful looks, it's not hard to believe that Suzy was a fitting model when she was in middle school!
Reportedly, Suzy's popularity was so intense that her male classmates would confess to her and she would be casted on the streets regularly.
Oh Yoon Ah was reportedly a racing model when she was 20!
After receiving multiple offers from entertainment agencies, she debuted in 2004 as an actress.
At the 2015 Blue Dragon Film Awards Ceremony, Lee Yoo Young revealed, "I worked as a hair salon staff seven years ago. I gave up my profession to act."
Instead of going to university after she graduated high school, Lee Yoo Young worked at a hair salon. She officially followed through on her plans of becoming an actress when she got accepted to Korea National University of Arts's acting major.
Currently, Lee Yoo Young plays the lead role opposite Yoon Shi Yoon in SBS's "Your Honor."
In order to make her dreams of becoming an actress come true, Lee Si Young went to many auditions but failed.
Afterwards, she ran a mart in the female section of a sauna and earned her livelihood this way.
Her career didn't end with acting, as she even became a boxer!
Jin Ki Joo – Conglomerate worker, journalist
Jin Ki Joo sports an impressive resume, as before she became an actress, she had entered a conglomerate following her university graduation. She later left the company to follow her dreams of becoming a journalist.
However, because she felt that she was lacking a sense of duty as a journalist, she entered a super model contest and began promoting as an actress.
Choa – IPTV salesperson
Choa revealed on MBC's "Radio Star" that she had worked part time as an IPTV salesperson.
She also said that she had the No. 1 sales in her department.
Pyo Ye Jin graduated from the flight service major in 2011 and after entering Korean Air, she began her career as a flight attendant.
In 2016, she debuted through MBC's "Marriage Contract" and became an actress.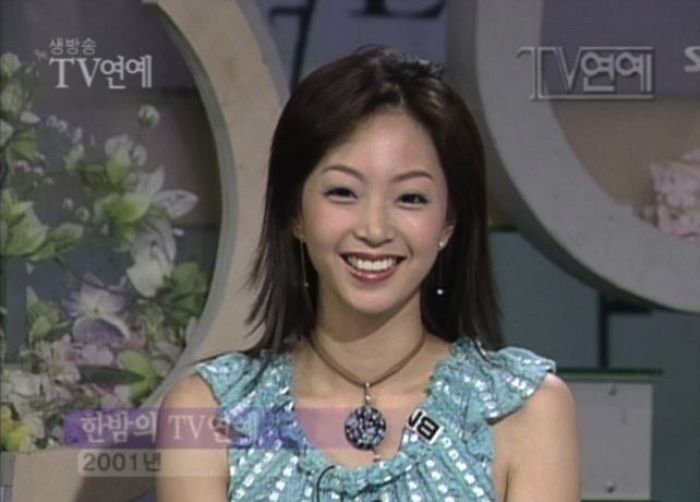 In 2001, Han Ye Seul gained popularity for her amazing looks at a supermodel competition and became a reporter using her real name "Kim Ye Seul" on SBS's "Night of TV Entertainment."
Afterwards, she debuted as an actress, even sporting the nickname of "Korea's Representative Actress."
Source (1)
How does this article make you feel?