IZ*ONE To Appear On Mnet's Upcoming Variety Show "TMI News"
IZ*ONE will be starring as the first guest on Mnet's upcoming variety show, "TMI News."
According to a source from Mnet, the group is planned to participate in filming for the show in April. "TMI News" is a variety program about recent and never-before-released information about Korea's top idols in the format of a news talk show. In Korea, the term "TMI" refers to random, sometimes trivial bits of information that a person shares with others.
Producing director Shin Yoo Sun stated, "We decided to launch an idol variety news talk show because the subject of idols is what Mnet knows best. 'TMI News' is a program that is created with fans, so if there's a 'TMI' that you want to share with people about your favorite idol, please don't hesitate to let us know."
Jun Hyun Moo will be returning as an idol news anchor for the first time in 10 years through "TMI News." It will be exciting to see how the 12 members of IZ*ONE and Jun Hyun Moo will start off the show and what kind of interesting stories they will share. The production staff will soon be requesting TMI information about IZ*ONE from fans. For fans whose information is selected, there will be special gifts, so it won't be a surprise to see their active participation.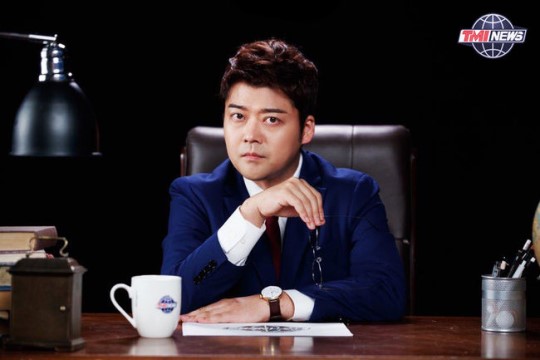 IZ*ONE's album "HEART*IZ" is set to be released on April 1 with the title track "Violeta." The album will also include a song that was gifted to the group by Lee Dae Hui called "Airplane" as well as a song titled "Really Like You," which IZ*ONE members Kim Min Ju and Honda Hitomi took part in writing the lyrics for.
"TMI News" will premiere on April 25 at 8 p.m. KST.
How does this article make you feel?