Weekly K-Pop Music Chart 2011 – June Week 1
Many changes in the top this week as the top three songs are totally different from last week. Baek Ji Young's "Average" was not even in the top 10 last week, surprisingly stole the top spot this week over two songs seemingly with more fan favor. Since switching to ballads on her 5th album in 2006, Baek Ji Young has enjoyed enormous success and is always one of the top female soloists. Over thnoe last two years, she proved her versatility going back and forth between dance and ballad songs. "Normally" is the title song from Baek Ji Young's 8th album PITTA. This ballad is written by Hitman Bang, who also has Lim Jung Hee's "Golden Lady" in the top 5 this week.
Beast's "Fiction" moves up six spots to No. 2 this week. After breaking out last year, they are destined for super stardom this year. "Fiction" has been two weeks No. 1 on Music Bank K Chart and also on M!Countdown. It has a good chance to move up to the top next week.
2NE1's "Lonely" is up to No. 3 this week. This song is probably hurt by the lack of promotions, otherwise it is already No. 1. Last week their lone appearance in SBS Inky Gayo won them the Mutizen song.
There is only one other new song in the top 10 besides the No. 1 song by Beak Ji Young. It is FT Island's "Hello Hello", the title song from their 3rd mini-album "Return". Debuting at No. 9 this week, "Hello Hello" is a very upbeat, fast (200 BPM) and cheerful rock track that uses a fresh acoustic sound for the intro and an overall fast rock sound. The song's about sending off the person you love and feeling dissatisfied. Therefore, a farewell greeting is replaced with a hello greeting, which is characterized by an ironic expression. Next week "Hello Hello" may join the competition for No. 1 as well.
SOOMPI CHART for 2011, Month 6, Week 1
Rank
Artist
Song
Score
11
Park Bom

(-2)

Don't Cry
409
12
Jewelry

(+9)

Pass
370
13
December

(-2)

미인 (Beautiful Woman)
353
14
ERU

(+1)

촌스럽고 유치하게 (Unsophisticated and Childish)
352
15
Yim Jae Bum

(+4)

사랑 (Love)
340
16
Rainbow

(+2)

To Me(내게로…)
320
17
Sung Shi Kyung

(+10)

처음 (First)
310
18
Park Jae Bum

(-11)

Abandoned (feat. Dok2)
303
19
4 minute

(-2)

Heart To Heart
301
20
IU

(new)

내 손을 잡아 (Hold My Hand)
279
21
Urban Zakapa

(+8)

그날에 우리 (Us During That Day)
271
22
Suny Hill

(-2)

두근두근 (Pit-A-Pat)
266
23
Jang Woo Hyuk

(new)

시간이 멈춘 날 (The Day Time Stopped Moving)
258
24
A Pink

(-11)

몰라요 (Don't Know)
257
25
CNBlue

(-11)

Love Girl
238
26
G.na

(-4)

내 사람이라서 (Because You're My Person)
220
27
Big Bang

(-11)

Love Song
217
28
Kim Bo Kyung

(+16)

잊어도 지워도 (Even If You Forget, Even If You Erase)
213
29
Jessica (SNSD)

(-1)

눈물이 넘쳐서 (Tears Overflow)
180
30
Jang Jae In

(new)

장난감 병정들 (Toy Soldiers)
169
31
Girl's Day

(+8)

반짝반짝 (Twinkle Twinkle)
154
32
Ali

(+2)

별 짓 다해봤는데 (Tried All Different Kinds of Things)
153
33
K.Will

(+4)

리얼러브송 (Real Love Song)
152
34
Kim Ji Soo

(-2)

너무 그리워 (Miss You So Much)
143
35
Joo & Lee Teuk

(-12)

아이스크림 (Ice Cream)
142
36
Suh Young Eun

(-6)

신부에게 (To My Bride)
134
37
Rania

(+4)

Dr Feel Good
130
38
Jung Yup

(+4)

한 발짝도 난 (I'm Just One Step)
121
39
Boy Friend

(new)

Boy Friend
119
40
Kim Greem

(-15)

너 밖엔 없더라 (This Is Only You)
113
41
Kim Jong Min

(-6)

오빠 힘내요 (Be Strong Oppa)
97
42
Miss A

(-16)

Love Alone
96
43
Big Mama

(-3)

사랑해요 (I Love You)
93
44
B1A4

(+2)

O.K
84
45
Norazo

(+2)

포장마차 (Food Stall)
77
46
Gavy NJ

(new)

Everyday
76
47
Turtles

(-16)

주인공 (Hero)
71
48
Orange Caramel

(+2)

Bangkok City
70
49
Alex

(new)

같은 꿈 (Same Dream)
63
50
Clover

(-17)

La Vida Loca
61
BONUS TRACK:
Hush Creek – Someday  
Genre: Modern Rock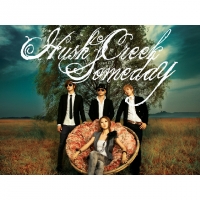 Album: Hush Creek EP "Someday" 
Listen To: Full Song
Comment: Emotional lyrics and mainstream melody meet in rock band, Hush Creek's first EP titled, "Someday." The title track is of the same title and listeners can hear pop style music sung with much feeling. The band hopes to establish its name in a world of K-pop. (credits to motoway065 for translations)
About the Soompi Music Chart:
Soompi Music Chart is unlike any other music charts or television rankings. It takes into account not only sales and rankings by various other charts in Korea, but also airplays of each song, the number of live performances and appearances, making it an unbiased and objective tally of what's going on in the world of K-pop. Our chart is composed of the following sources:
Air Monitor Chart – 15%
GAON Music Chart – 15%
Various Internet charts (Dosirak, Bugs, Melon, Naver, Monkey3, Daum, Cyworld, Soribada) – 15%
ChartKorea – 5%  
Hottracks Weekly Album Sales (1 weeks lag) – 10%
SBS (Inky Gayo Take 7 + SBS Mill weekly rankings) – 10%
MBC Inky Top 100 Chart – 10%
KBS Music Bank K-Chart – 10% 
MNet M!Countdown – 5%
Gasoo appearance on gayo shows (MBC Music Core, SBS Inky Gayo, KBS Music Bank, M!Countdown) – 10%
Thanks to Mardi09 for helping on this week's internet chart research and motoway065 for song title translations.
How does this article make you feel?