New Albums And Singles Preview 2013 – January Week 4
4men Vol. 5-1 – The True Story (January 28)
01. It's Still You (Intro)
02. Hello It's Me
03. My World
04. But I
05. Me Back Then, You Back Then (Interlude)
06. Back Then That Time (Feat. Miii)
07. Hello It's Me (Inst)
08. My World (Inst)
"Monster vocal group" 4men makes their grand return with a new mini-album after a year and seven months. The name of their new mini-album is "The True Story" because all of the songs were based on the 4men members' true stories. With the start of "The True Story," 4men will be releasing more mini-albums in the near future. In the end, all tracks will come together to complete their fifth full-length album.
4men's title track, "Hello It's Me" was composed by Vibe's Yoon Min Soo and written by both Min Yeon Jae and Yoon Min Soo. It is about a someone who cannot forget their ex-lover.
Ali mini-abum Vol. 2 – Eraser (January 30)
01. Eraser
02. Tears Were Shed (With Kang Joong of C-Clown)
03. Don't Turn Words Around
04. Selfish
05. Eraser (Inst.)
06. Tears Were Shed
Ali comes back for the first time in 13 months with her 2nd mini-album, "Eraser." After being recognized as a top vocalist through various activities such as featuring for other artists and appearing on "Immortal Classic," Ali has impressed the public with her lasting performances and her exceptional singing.
Ali's second mini-album holds six tracks, which were produced by some of the top people in the industry. Ali has also shown her composing skills in this album as well. Fans are once again hoping for Ali's signature charismatic voice through this album.
K. Will, Chakun (Electroboyz) (single) – Even If I Play (released)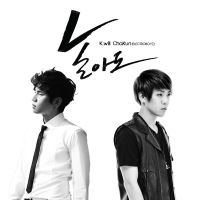 01. Even If I Play
02. Even If I Play (Inst)
K.Will and Electroboyz' Chakun gets together for a brand new duet! "Even If I Play" is composed by Brave Brothers and Ddol Ah Yi Park, and written by Brave Brothers and Chakun. It is a mid-tempo track with a hip-hop rhythm about a broken love. The track is about a man who tries to play all night to forget the woman he loved to no avail.
Chakun, who is the main vocalist for Electroboyz, has written the rap lyrics himself. K.Will's deep voice paired with and complemented by Chakun's sensual rapping to create a sad ballad.
Huh Gak (single) – Monodrama (released)

01. Monodrama (With Yoo Seung Woo)
"Monodrama" is a track that will be included in Huh Gak's first full-length album that will be released in the near future. "Monodrama" features Yoo Seung Woo, whom Huh Gak personally cheered for in "Super Star K4." Not only does Yoo Seung Woo lend his voice but also his guitar skills as well in this track.
The track was composed and written by Bumee, who was said to have edited the track several times in order to find the perfect sound to accompany Huh Gak and Yoo Seung Woo's vocals.
"Monodrama" consists of a calm guitar sound, which pairs perfectly with the sensual vocals. The track later on adds percussion, organs and strings to continue the peaceful sound.
Skull & Haha (single) – Donam-dong Melody (released)
01. Donam-dong Melody
02. Donam-dong Melody (Inst)
The reggae duo are back! After their summer hit, "Busan Vacance," Skull & Haha return with a new winter single, "Donam-dong Melody." Despite each of the artists' busy schedules, Skull and Haha found time to work together on their music to find a more mature sound.
"Donam-dong Melody" has a slightly more pop-ish feel with acoustic instruments and a warm tone. The track is about reminiscing about a past love. In the new year of 2013, Skull and Haha are expected to show the public an upgraded sound through their music.
Andy (single) – You And Me (released)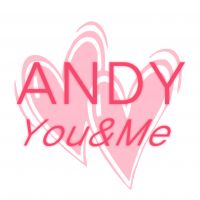 01. You And Me (Feat. Rok Hyun and Min Woo of 100%)
After releasing his single "One Love" on January 11, 2010, Shinhwa's Andy released yet another solo single, "You and Me" after three years. "You And Me" is a mid-tempo ballad that goes well with this winter season. Andy's soft rap paired with 100%'s Rok Hyun and Min Woo's skilled vocals completed the track for a soft yet strong track.
Thanks to jnkm for translations.
How does this article make you feel?