K-Pop New Albums And Singles Preview – 2013 August Week 3
Seungri 2nd mini-album – Let's Talk About Love (August 21)
01. Let's Talk About Love (Feat. G-Dragon & Taeyang of Big Bang)
02. Gotta Talk To U
03. GG Be (Feat. Jennie Kim of YG New Artist)
04. Come To My
05. You Hoooo!!!
06. Love Box
07. Gotta Talk To U (Hard Remix Ver)
Big Bang's Seungri will be coming back with his second solo mini-album after releasing his first album two years and seven months ago. This album will clearly show Seungri's growth as an artist and his further development as a producer. It showcases his courage to truly express himself in an honest and straightforward way. It is Seungri's attempt and desire to get closer to the public.
The album will be released in a red and white version as well as an orange and silver version. The title track, "Gotta Talk To U," along with the rest of the tracks, the look book concept and jacket design, all contain Seungri's touch.
NU'EST 3rd mini-album – Sleep Talking (August 22)
01. Sleep Talking
02. Beautiful Ghost
03. Pretty (Feat. Yoo Ara of Hello Venus)
04. Fine Girl
05. I'll Love You More
06. Don't Dress Provocatively
The five members of NU'EST will be coming back with a strong and whimsical atmosphere in "Sleep Talking." NU'EST, who always attempts different concepts, will be returning with a new album and new look to captivate their fans' ears and eyes.
Their title track "Sleep Talking" is written by hitmaker Duble Sidekick. It has a completely different color than NU'EST previous album and is a fun, summer track. "Sleep Talking" is about a guy who confesses his heart through sleep talking since he can't talk to her in real life. The bass synthesizer and radio-tone rap leaves a strong impression on the track along with the dream-like harmony.
Huh Gak (single) – That You're Mine (released)
01. That You're Mine (Feat. Swings)
02. That You're Mine (Inst.)
Huh Gak's new summer love song is sure to rescue many from the August heat! "That You're Mine" was produced by the recently trending team, Golden Doohyun and Playing Child, with a fun ska rhythm.
This single is a reggae style track, which Huh Gak has never tried before. Rising rap star Swings has also delivered the punch line and the trendy melody rap to complete the track.
Bumkey (single) – Attraction (released)
01. Attraction (Feat. Dynamic Duo)
02. Attraction (Inst)
Bumkey has returned as a romantic homme fatal with "Attraction." This is Bumkey's second single after "Crazy Love," which was released two months ago.
"Attraction" was produced by hit-making team Duble Sidekick along with Bumkey himself. Dynamic Duo, who has been friends with Bumkey since his trainee days, is featured in this track. "Attraction" is also gaining attention for featuring Crayon Pop's Ellin in the music video.
Kang Seung Yoon (single) – Stealer (released)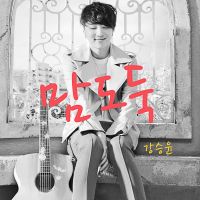 01. Stealer
Kang Seung Yoon releases his third love song, "Stealer."
Kang Seung Yoon reminisced a heart-breaking love in "It Rains" and confessed a youthful and passionate love in "Wild and Young." This time, Kang Seung Yoon sings of the heart-fluttering start of love in "Stealer."
A strong producing team was involved in "Stealer" including Kim Hee Tam, Choi Pil Kang, DEE.P and BIGTONE. The slow tempo rock song showcases Kang Seung Yoon's soft voice along with a quiet guitar riff. The personal lyrics that mention the artist's own name ("Kang Seung Yoon, you fool, I love you too") also catches the eye.
Phantom (single) – I Already Know (released)
01. I Already Know
02. I Already Know (Inst)
After releasing hit after hit with "Hole In Your Face," "Like Cho Yong Pil" and "Come As You Are," Phantom releases a new single that truly shines a light into their hearts with "I Already Know."
"I Already Know" is about all the things you want to say to your loved one but couldn't in the past. The single was produced by hitmaker Kim Do Hoon as well as the Phantom members.
UV(single) – No Way Can't Be (released)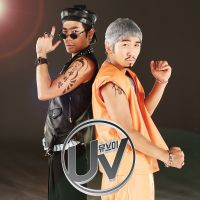 01. No Way Can't Be
UV returns with a slow jam! UV tried out different genres such as hip-hop, dance and rock to much success. This time, they approached the public with a new romantic R&B slow jam.
"No Way Can't Be" is about a long-time couple who are trying to overcome their cooled-down stage of the relationship. UV's long-time friend Ha Dong Kyun is also featured in the single, perfecting the slow jam feel with his soulful voice.
Special thanks to jnkm for translations this week.
How does this article make you feel?