Kim Soo Hyun Requests Kiss Scene with Jun Ji Hyun for "Man from the Stars"
Actor Kim Soo Hyun comments about hoping for a kiss scene with actress Jun Ji Hyun has caught the attention of the public.
On the December 18 episode of SBS's "Night of TV Entertainment" stars Jun Ji Hyun and Kim Soo Hyun from the new drama "Man from the Stars" appeared for a sit down interview.
During the interview, Kim Soo Hyun was asked if he is hoping to have a kiss scene with Jun Ji Hyun since the two were playing a couple. The actor replied "I'm requesting the writers" and quickly covered his mouth believing he revealed too much. The interviewer jokingly replied, "The first time is hard but afterwards it's…" which made the audience laugh. The two actors had actually filmed a kiss scene with each other in the 2012 movie "The Thieves."
The actors' current drama, "Man from the Stars," had a strong debut.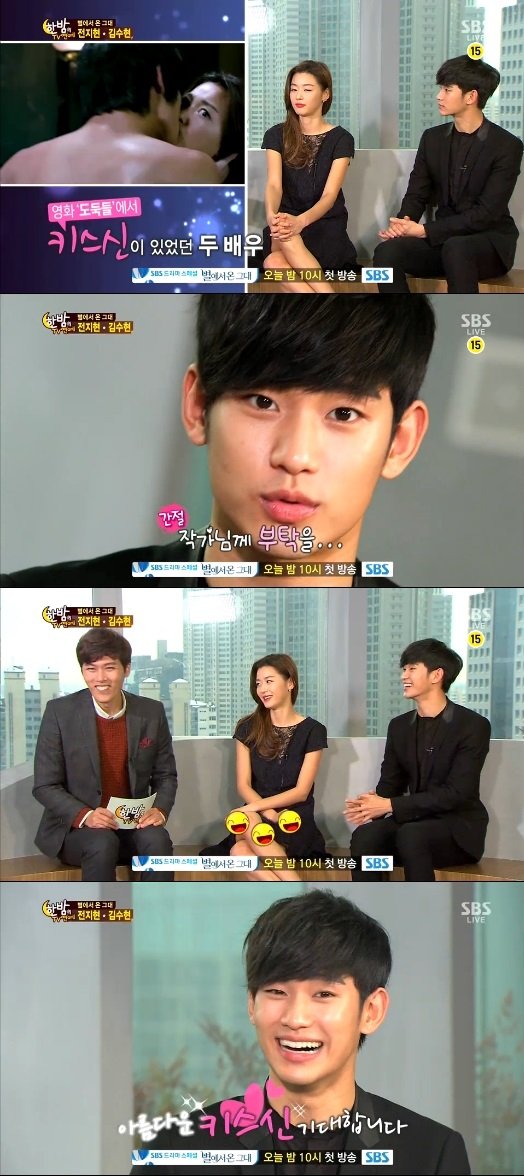 How does this article make you feel?