No Min Woo Kisses Fan During Performance on Talk Show "Radio Star"
Actor and musician No Min Woo kissed a fan during a performance for the January 29 episode of talk show "Radio Star." On this episode, No Min Woo appeared with other 'flower boys' Son Ho Jun, Park Ki Woong, Seo Gang Joon and BIA4's Baro.
The show included a performance section in which rocker No Min Woo serenaded a fan with his single "Baby." During the performance, No Min Woo got closer to his fan, put his hand on the back of her neck and gave her an unforgettable kiss on the cheek. The fan wears a cute red hat and has short hair to make the scene look even cuter.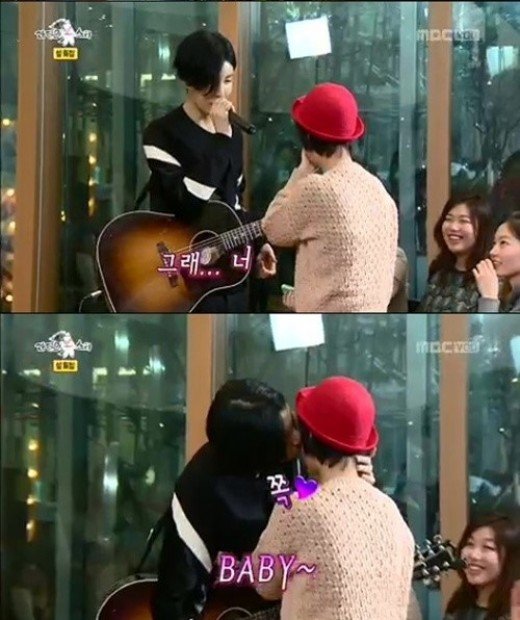 You can watch No Min Woo and other 'flower boys' talk about "hunting" for dates during the episode in the clip below.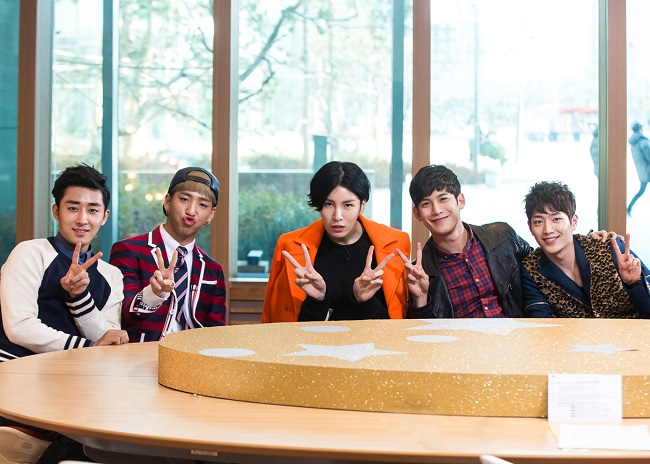 How does this article make you feel?