Rainbow Blaxx's Jaekyung Is "Too Sexy" in B Cut Magazine Pictorial
Rainbow Blaxx's Kim Jaekyung looks sexy in her newest pictorial for B Cut magazine.
On February 2, Jaekyung posted a picture of herself in a black leather outfit on Twitter to thank her fans for supporting them on SBS's Ingikayo. After fellow member Noeul viewed the pictures she jokingly commented "Oh my Miss isn't this too sexy? Be more bashful" on her Twitter. Below are more pictures from her B Cut pictorial.
Jaekyung looks glamorous in this long black dress.
She shows off her S line in this white and black outfit as her image reflects off the floor.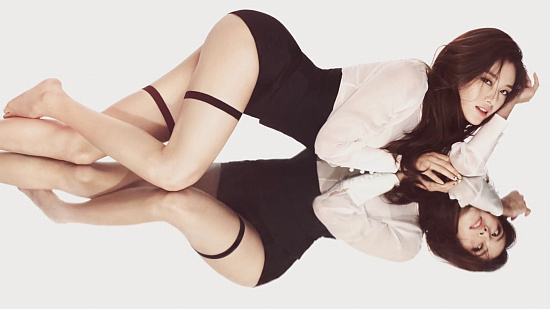 Jaekyung looks back at the camera with mysterious eyes in this mirror image picture. 
The singer looks classic in this vintage styled picture.
In other news, Rainbow Blaxx is doing well on the music charts with their latest hit "Cha Cha," and the group placed second on this week's episode of SBS's Ingikayo.
How does this article make you feel?