Monday Kiz lanza MV para "You Are the Reason" + SoReal revela su MV teaser debut para "My Heart Says" con Siwan de ZE:A
El trío vocal masculino Monday Kiz lanzó el vídeo musical de su más reciente sencillo, "You Are the Reason" a través del canal de YouTube de CJ E&M.
"You Are the Reason" es una balada suave con piano y guitarra instrumental, con el pianista Gil Eun Kyung y el guitarrista Kim Jin Soo contribuyendo a la canción. La canción es acerca de los pesares persistentes que un hombre siente después de que su amante lo abandona y fue compuesta por el líder de Monday Kiz y productor Lee Jin Sung.
El vídeo musical sigue los pensamientos y los recuerdos de un hombre que tiene que lidiar con las emociones fuertes que le atormentan cada vez que pierde al amor de su vida.
Además, el nuevo cuarteto vocal de Star Empire Entertainment "SoReal" ha lanzado el primer teaser clip con Siwan deZE;A de su próximo vídeo musical debut "My Heart Says".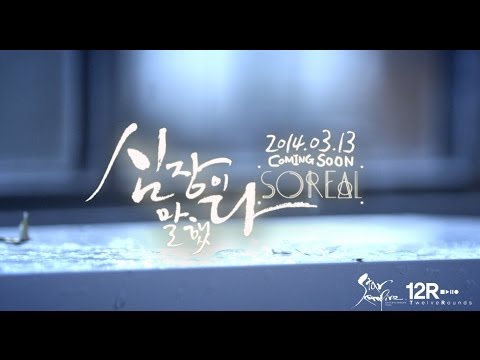 El álbum debut de SoReal "So Real Story" será lanzado el 13 de marzo. A continuación se muestra la lista de pistas para el próximo álbum. El grupo de cuatro miembros se compone de los Byun Jang Moon, Kang Sung Ho, Rhu Philip y Joo Dae Gun.
¿Cómo te hace sentir este artículo?