Edward1849's Recommended Top 20 Songs Of 2011
Hi everyone, I am back once again to countdown my personal top 20 K-pop songs of 2011. Previously this segment was called "Staff Recommended Top 20 K-pop Songs." Since we have a lot more staff members now and this only represents my choices, I am renaming this annual segment to "Edward1849's Recommended Top 20 K-pop Songs."
For those of you who are familiar with this countdown, I post backward from No. 20 to No. 1 to literally fulfill the countdown status and to increase suspense when you read on. For song selections, I usually go for my favorite ballad and rock genres but you will find a mixture of different genres throughout the countdown.
I feel that 2011 is a bit of an improvement from 2010 in terms of song quality. I had considered over 40 songs for this list before narrowing it down to 20. Still, it pales when compared to a few years ago. There are too many singers now, which mean a lot more songs to listen to. Even though my top 20 is not based on a song's popularity, I have less time than before to listen to each song carefully before forming an opinion. While I probably missed some great songs, I am still quite satisfied on the 20 that I have selected for this year.
As usual, there will be a lot of songs on my list that you probably have not listened to. Some of those had appeared as the featured bonus track on the weekly music chart post. My goal is to introduce some of these underrated songs to you. You may not see a lot of idol singers on my list, but as the countdown moves closer to the top, more familiar names will appear. Let's begin!
20. 4minute – Heart To Heart
Genre: Pop/Dance
Album: 4minute Vol. 1
Watch: MV
Comment: We started out with a song that many people are familiar with and is one of my favorite up-tempo songs in 2011 from a girl group. While the group opted for the more fierce, sexy "Mirror Mirror" to promote, and they received both success and criticism. "Heart To Heart" is a much safer pick with catchy melody. This song actually fared better on internet charts than "Mirror Mirror". When 4minute went to Japan to promote their album later in the year, they chose "Heart To Heart" as the title song. One of the 4minute members will appear two more times later in the countdown. You probably already have an idea which member I am talking about.
19. Bobby Kim & Gil Hak Mi – 사랑 할 수 있을 때 (When I Can Love You)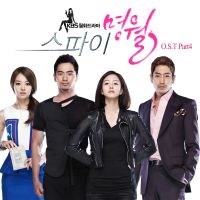 Genre: R&B Ballad
Album: KBS Drama Myung Wol The Spy OST
Watch: MV
Comment: I always try to include a drama or movie OST song in my countdown, and this is my pick for 2011. With the way drama OST songs are releasing one by one on digital single now, we have so many more choices than before. Myung Wol The Spy made news in the wrong way when the drama was aired as female lead Han Ye Sul went on a brief strike walking out of the drama but later came back.
"When I Can Love You" is great R&B duet. Both Bobby Kim and Gil Hak Mi have that laid back vocal style that made this song very comfortable to listen to. Gil Hak Mi is the first Superstar K contestant turned singer to appear on my year end top 20 list, but she is not the only one this year. We have another Superstar K alum coming up later in the countdown.
18. Kim Kyung Rok & No Ki Tae – 그림자 사랑 (Shadow Of Love)
Genre: Pop Ballad
Album: Kim Kyung Rok & No Ki Tae digital single "Shadow Of Love"
Watch: MV
Comment: Fresh off being our last bonus track of 2011, "Shadow Of Love" made it into my year end top 20. It is one of the many duets or collaborations on this year's countdown, though this is the only all male duet. Many of our readers should know Kim Kyung Rok from the group V.O.S. No Ki Tae is more underrated. I was very impressed with him from the project group 2face. This song is accompanied by an animated MV. It is a sad love story that the two vocalists succeed in expressing. The sad piano melody and the grand string instruments make this song all the more dramatic. Definitely my kind of song.
17. Postmen – 아는 오빠 (Oppa I Know)
Genre: Pop Ballad
Album: Postmen digital single "Oppa I Know"
Listen To: Full Song
Comment: This type of songs was a mainstay in K-pop three to five years ago, courtesy of SG Wannabe. It almost becomes a genre of its own. With SG Wannabe now moving on to broaden their styles, there are still many new singing groups debuting with this type of harmonized ballads. Postmen is a duo that first appeared on drama OSTs. In 2011, they started to release a few digital singles of their own. "Oppa I Know" is one of their best songs. Some fans say they are tired of this type of music but I am not one as long as they are good. This is a good song with the perfect harmonized style matching vocals from Postmen. It is a sad tale about a one-sided love despite a brighter melody-line.
16. T-Ara – 로그인 (Log In)
Genre: Pop
Album: T-Ara digital single "Log In"
Watch: MV
Comment: T-Ara is enjoying a career year in 2011 with hits like "Roly Poly" and "Cry Cry." Their members also increase their fame individually participating in dramas. It is appropriate to give them a song in the top 20, but it is not "Roly Poly" or "Cry Cry." Fans other than diehard T-Ara faithful might have skipped this song. It was released as a digital single after "Roly Poly" without any promotions. "Log In" was used as the theme song for an advertisement which SBS and golf and sports apparel company, JDX are both taking part in. It is a sweet dance number with electric beats that one can easily sing along with. The song has a hopeful message for those who listen.
15. Song Ji Eun (feat. Bang Yong Gook) – 미친거니 (Going Crazy)
Genre: Pop Ballad
Album: Song Ji Eun digital single "Going Crazy"
Watch: MV
Comment: Secret's main vocalist Song Ji Eun is widely regarded as one of the best up-and-coming female vocalists with her powerful voice. Her voice isn't fully displayed in Secret's dance songs but certainly is on her solo hit. Secret is having a very good year but none of the group's hit is as good as Song Ji Eun's solo hit "Going Crazy." Her powerful vocal matched well with Bang Yong Gook's rapping. It is not uncommon now for group members to also launch their own solo career when the group is not active. I would love to hear more solo songs from Song Ji Eun.
14. Winter Project –손가락 걸고 (Pinkie Swear (Don't Go Home))
Genre: Pop Ballad
Album: Winter Project digital single "Pinkie Swear (Don't Go Home)"
Listen To: Full Song
Comment: This is a winter song that was released in January of 2011. This Winter Project collaboration includes my countdown regular Suh Young Eun, along with Kim Hyung Joon of MAC and the rapping of Jace from Miss $. "Pinkie Swear" was composed by Kim Wonee who based the song on her personal life. Suh Young Eun and Kim Hyun Joong's emotional vocals as well as Jace's rap capture listeners' hearts.
13. Kim Bo Kyung – Without U
Genre: Rock
Album: Kim Bo Kyung mini-album "Growing Up"
Listen To: Full Song
Comment: Of all the female Superstar K2 contestants, I am most impressed with Kim Bo Kyung. Her duo style of ballad and rock should create mainstream success, and is already showing on the chart. While most of her songs in 2011 were ballads which showcased her vocals, "Without U" is the only rock song she promoted. For this song she was able to return to her rock roots, one we haven't seen on stage since the competition. Without U" features an electric guitar sound to compliment her confession lyrics of a woman hurt by unrequited love.
12. JJ (feat. Mighty Mouth) – 바본가봐 Part.2 (Must Be A Fool Part 2)
Genre: Pop Ballad
Album: JJ digital single "Must Be A Fool Part 2"
Listen To: Full Song
Comment: This is the type of ballad I like most, with piano arrangements. The first time I heard it, I immediately fell in love with it. This song is a sequel to Ivy's "Must Be A Fool." Ivy was supposed to sing this song as well, but due to her comeback being delayed, JJ was given the song. For a singer who is better known for her dance hits, she performed it wonderfully. This song is a ballad number and Mighty Mouth's sentimental rap further perfects this number. The piano melody brings out the gloomy theme of this song.
11. Music Diary – 너를 만나고싶다 (I Want To Meet You)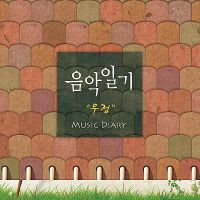 Genre: Rock
Album: Music Diary digital single "Friendship"
Watch: MV
Comment: This countdown won't be complete without a YB related song. This year it is coming from YB's bassist Park Tae Hee. Together with his wife Kim Yoon Jung they formed a project group Music Diary and released a single "I Want To Meet You", one of the best pop/rock songs I heard in 2011. The couple also starred in the song's MV which was filmed while they were on vacation in the US.
On to the top 10…..
10. Jang Ki Ha & Faces – 그렇고 그런 사이 (Be In Such A Relationship)
Genre: Indie Rock
Album: Jang Ki Ha & Faces Vol. 2
Watch: MV
Comment: Leading off the top 10 is Jang Ki Ha & Faces, arguably the top Korean indie band now. This past year they released their second album with very strong sales. The title song "Be In Such A Relationship" is perhaps the most unique song not only in our countdown, but overall this year. The group's style and concept you may see more out of a hip-hop artist rather than a rock band. The MV is also fun to watch with all the rapid hand signals.
9. Hyuna (feat. G.na and Yong Joon Hyung) – A Bitter Day
Genre: Pop ballad
Album: Hyuna mini-album "Bubble Pop"
Watch: MV
Comment: This song features three rising stars from Cube Entertainment. 4minute's Hyuna appears for the second time in this countdown with her own song, even though technically she is only part of song with her rapping. The biggest credit to this song is probably G.na's vocal. BEAST's Yong Joon Hyung also did a good job on the male rapping part. While not everyone was impressed with Hyuna's sexy bombshell image and the title track "Bubble Pop" from her mini-album, this pre-released single is a much better song to win mass appeal.
8. Jung Yong Hwa – 처음 사랑하는 연인들을 위해 (For The First Time Lover (Banmal Song))
Genre: Acoustic Ballad
Album: Jung Yong Hwa digital single "For The First Time Lover (Banmal Song)"
Watch: Live Performance
Comment: This is the third song from MBC's ever popular reality show "We Got Married" that is ranked in my year end top 20. In 2008, Kim Dong Ryul's "Like A Child", the theme song from Alex/Shin Ae, was No. 5. Last year, Mazik Flow's "Heart Beating", one of theme songs from Jo Kwon/Ga In, was No. 15. "Banmal Song" is the theme song from the Goguma Couple (CN Blue's Jung Yong Hwa and SNSD's Seo Hyun), perhaps the most popular couple in the show's history. This acoustic rock ballad fits Jung Yong Hwa's voice perfectly. The couple also performed a duet version of this song on a Chuseok Special back in September (see live performance above).
7. Crayon (with Tae Won, Pepper) – 사랑하는 사람이 생겼어요 (Found A Person I Love)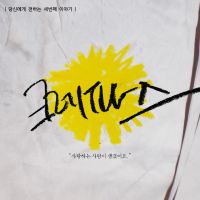 Genre: Pop Ballad
Album: Crayon digital single "Found A Person I Love"
Listen To: Full Song
Comment: Surprisingly, this is the highest ranked duet song of 2011. Probably not many of you heard of it unless you pay attention to my bonus tracks where this song was featured. Crayon's third single, "Found a Person I Love" is of the country pop genre with shuffle rhythms. The simple melody and mainstreams sounds make this the perfect song to sing along to. It was composed and penned by Kim Jong Chun who has written songs for other artists such as Jang Geun Suk. The song is about falling in love at first sight.
6. Lim Jung Hee (feat. Hyuna) – Golden Lady
Genre: Rock
Album: Lim Jung Hee mini-album "Golden Lady"
Watch: MV
Comment: Lim Jung Hee debuted with an up-tempo song "Music Is My Life" and after that she has been focusing exclusively on power ballads, earning her diva status. To the surprise of fans, she transformed herself into a rock diva in 2011. This Hitman Bang written song fits her very well, proving that she can handle any genres. When Lim Jung Hee performs this song, she has an all-female band behind her. Hyuna appears once again on the countdown, this time as the featured rapper on "Golden Lady."
Which songs are the top 5 on my list in 2011? Let's find out:
5. 2NE1 – Ugly
Genre: R&B Ballad
Album: 2NE1 mini-album Vol. 2
Watch: MV
Comment: When 2NE1 debuted three years ago, they raised the bar considerably for girl groups debuted after them. Following their lead, many other girl groups have used similar fierce concepts and have been successful, so it is like the norm now. However, they are still the one and only 2NE1. The group has followed pretty much the same formula throughout their career – releasing digital singles and preview songs on more hardcore, hip-hop style melodies, while their album title songs are always mainstream enough to appeal to all fans, like "I Don't Care", "Can't Nobody", "Lonely" and our No. 5 song this year "Ugly". "Ugly" reminds us much of their first big hit "I Don't Care", an R&B style ballad written by Teddy.
4. UV (feat. Yoo Hee Yeol and Jang Jae Hyung) – Who Am I
Genre: Folk Ballad
Album: UV digital single "Who Am I"
Watch: MV
Comment: A surprise hit song in the latter part of 2011. Before this song's release, male duo UV impresses fans with their funky and yet funny styles. This song is a 180 degree change: a retro 60's Beatles like folk ballad song. Musician Yoo Hee Yeol and Jang Jae Hyung were also featured in the song. The foursome also starred in the song's MV. Shot in London, it features the singers in Beatles costumes and wigs in a 1960s setting. Paired along with the sad lyrics about a cheating girlfriend, the visual produces a comic atmosphere that is the signature for UV. The uniqueness of this song is good enough to rank in the top five in 2011.
3. Ji Sun – 바람아 불어라 (The Wind Blows)
Genre: Pop Ballad
Album: Ji Sun single album "Wish"
Watch: MV
Comment: Ji Sun has made it to my year end top 20 list many times with Loveholic and also with her solo works. Still, "The Wind Blows" becomes her highest ranked song ever at No. 3. Two years after her first solo album "The Mermaid Comes Home," Ji Sun released a single album "Wish" this past summer. Despite not faring too well on the music charts (perhaps timing is not too well), I think this song is better suited for spring or fall. Nonetheless this is a great song that fits her dreamy voice. It is about wanting to forget a past love.
2. Wheesung (feat. Yong Joon Hyung) – 가슴 시린 이야기 (Story Of A Cold Heart)
Genre: R&B Ballad
Album: Wheesung single album "Story Of A Cold Heart"
Watch: MV
Comment: Here comes the king of my countdown. For the third year in a row, Wheesung has a song in the top two. Both his hit songs "Story Of A Cold Heart" and "Here They Come" are outstanding this year. I choose "Story Of A Cold Heart" as it seems to be a more difficult song, not that any kind of songs will be a problem for Wheesung. Beast's Yong Joon Hyung appears again in the countdown on this song as a rapper. Wheesung will now give up his top spots for the next two years since he has just entered the military. It's a huge loss to K-pop music and fans and I am looking forward to see Wheesung's comeback in two years.
And my No. 1 song of 2011 is………
1. Brown Eyed Girls – 클렌징크림 (Cleansing Cream)
Genre: Pop Ballad
Album: Brown Eyed Girls digital single "Cleansing Cream"
Watch: MV/Live Performance
Comment: Brown Eyed Girls has been ranked in this countdown many times. The previous highest they got was "L.O.V.E" at No. 4 in 2008. That was also the beginning of their transition to a dance group. In 2011, after the release of their album title song "Sixth Sense", the girls finally return to their ballad roots with this amazing song "Cleansing Cream." It features a much talked about MV and of course the flawless vocal talents from Brown Eyed Girls. Perhaps you will appreciate this song even more watching their live performance, despite not being promoted too much. BEG have proved time and time again they are one of the most talented girl groups in K-pop. Fans who got into K-pop recently finally have a chance to hear them singing something other than a dance beat song. This is also a very difficult song to sing, but the girls handle it flawlessly and earned my top pick in 2011. Congratulations.
There you have it. Hope you like these 20 songs I recommend If you haven't heard of, give them a try. I'll see you again this time next year. Have a happy New Year!
How does this article make you feel?