New Albums And Singles Preview – 2013 January Week 3
Speed Vol. 1 – Superior Speed (January 22)
01. S P Double E D 'S Back 
02. It's Over (Feat. Park Bo Young)
03. That's My Fault
04. Luv Ya
05. Never Say Good Bye
06. I Do I Do (Feat. The SeeYa)
07. One Day
08. It's Over (Only Speed)
09. That's My Fault (Inst)
10. It's Over (Inst)
Core Contents Media's boy group SPEED released their first full-length album, "Superior Speed," and created a lot of buzz about their big-scale music video for "It's My Fault," which was set to the Gwangju Massacre in 1980. Their title track "It's Over" has an R&B overtone mixed with electronic dance beats. "It's Over" is written and composed by the famous Shinsadong Tiger and features the vocals of actress Park Bo Young.
Nine Muses 2nd single – Dolls (January 24)
01. What Is Love?
02. Dolls
03. Just Look
04. Dolls (Inst.)
05. Just Look (Inst.)
Nine Muses will be making their come back with a new member, Son Sung Ah, for the first time in eight months. Their 2nd single, "Dolls," is written and composed by the hit producer Sweet Tune. "Dolls" has a mix of real brass and guitar sounds to complete a funky dance beat. The track is about overcoming the struggles of breaking up after being in love.
Moon Hee Jun – Begins (released)
01. Pioneer
02. I'm Not OK
03. Scandal
04. Blood-V
05. Pioneer (Inst.)
This is Moon Hee Jun's first come back in three and a half years. The legendary H.O.T. member has returned with four new tracks with a new musical style of dubstep, electronica and dance. Moon Hee Jun has worked as a composer, writer and producer for this album, which displays his exceptional musical talents.
B.A.P (single) – Rain Sound (released)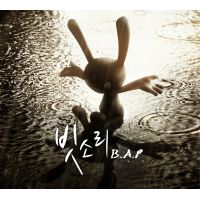 01. Rain Sound
One of the hottest rookie idol groups of 2012, B.A.P. has started off the new year with yet another strong single, "Rain Sound." The track was composed and written by Kang Ji Won and MARCO, with a little bit of help from B.A.P. member, Bang Yong Gook. The track contains a sad, acoustic guitar riff with equally sad lyrics about a past love. Questioning whether the sound of the rain is "her voice or the sound of her calling my name," the single highlights B.A.P's sensitive yet strong musical expression.
Ok Ju Hyun (single) – Hemostasis (released)
01. Hemostasis
02. Hemostasis (Inst.)
Ok Ju Hyun has returned to the K-Pop scene for the first time in five years. After impressing the public with her performances on "I Am A Singer" and her career as a musical actress, Ok Ju Hyun has finally returned with a sad ballad. "Hemostasis" is written by Gom Dol Goon and composed by D'DAY and is a "hybrid" track consisting of pop ballad, musical and classical sounds. Ok Ju Hyun displays her explosive vocal skills through this track.
Monday Kiz (single) – You & I (released)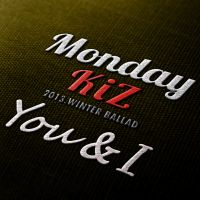 01. You & I
Monday Kiz returns with "You & I," which is a mid-tempo rock track with a sad piano melody. This track has a bit of a more "rock" sound than Monday Kiz's usual mid-tempo ballad sound. The sad lyrics paired with the group's soulful vocals create a heart-aching atmosphere for the song but is still easy to the ear.
Thanks to jnkm for translations.