15 K-Pop Idols With The Best Eye Smiles
Oh, how we love the iconic eye smile. When a K-pop idol flashes his hard-to-resist eye smile, it can be more than enough to send anyone into fangirl mode. There's just something so adorable about seeing those rainbow shaped eyes that makes you giddy and happy. There are many K-pop idols who are known for this one-of-a-kind smile. Here are just a handful of them and hopefully it will put a smile on your face!
1. iKON's Bobby
Who said rappers are tough? Bobby's smile will melt even the coldest of hearts!
This tough Busan girl has the sweetest smile.
3. BTS's Jimin
When having a bad day, just look at this gif.
4. EXO's Sehun
Look at the eyes! Ahhhh!
5. Girl's Generation's Tiffany
The queen of K-pop idol eye smiles. So pretty, right?
6. BTOB's Hyunsik
This tough guy doesn't look so tough when he smiles!
7. GOT7's JB
The GOT7 leader with a heart of gold has smile that's hard to resist!
Do you fangirl over this drummer when he flashes this smile?
9. HIGHLIGHT's Lee Gikwang
He's pretty much the complete package with that smile of his.
10. CL
The fierce CL has the cutest and most adorable eye smile!
Probably my favorite K-pop idol eye smile. I. Can't. Even.
12. BIGBANG's Taeyang
The best way to brighten up your day is to not only hear Taeyang's amazing vocals, but to see his smile.
13. SHINee's Onew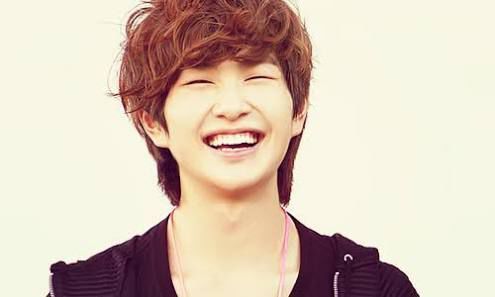 Dooboo's contagious smile.
14. Girl's Day's Minah
Adorable, right?!
15. SEVENTEEN's Woozi
One of the newer additions to the eye smile fam. Welcome, Woozi!
Hey Soompiers, who are your favorite K-pop idols with eye smiles? Let me know in the comments below!
binahearts is a Soompi writer who can be most often seen singing her heart out at karaoke, walking her dog, or indulging in dessert. Her current obsessions include Song Joong Ki and BIG BANG. Make sure you follow binahearts on Instagram as she journeys through her latest Korean crazes!
How does this article make you feel?